True Spirit
— Hany Armanious, Misha Hollenbach, David Horvitz, Kate Owens, Maxime Rossi
18th February, 2016 — 9th April, 2016
Press release
"He who wants the world to remain as it is doesn't want it to remain at all.1"
Flux, transmission and atrophy are ever present, inevitable and forgivable. Degradation and regeneration can be considered the same thing depending on your spiritual and scientific views. "True Spirit" focuses on five artists from France, Australia, Scotland and the USA who each embrace transition and its infinite variations and representations.

The sculpture Pot Black, 2009 by Hany Armanious (born 1962, Ismalia, Egypt; lives and works in Sydney, Australia) speaks of alchemy and might be perceived as a self-portrait. Layed out upon an exhausted laminate table in front a tall figure are what appear to be crystal, expandable foam and remnants of a tool set but are in fact objects cast in pigmented resin and precious metals. The scene, suggesting a chemist and his tools, belies the artists ability to convincingly transmute industrial materials into exquisite scenography.

Kate Owens (born 1979, Bo'ness, Scotland; lives and works in London, England) presents The Trees Get New Leaves in Spring, an instructional artwork depicting beauty in elimination. Four children create a wall mural in reaction to a short children's story adapted from 1954. Shortly after completion the painting is wiped clear, and reduced by its own cleaning it reveals new life in a second incarnation. As the paint is spread, a harmonius abstraction of muted hues rests on the gallery wall. Shown close by on a low shelf are a suite of five bars of soap covered in second-hand paint (Towards Zero, 2013). Owen's works illustrate the sensitive beauty of semi-passive action and what is created when creation is not the goal.

David Horvitz (born 1982, Los Angeles, USA; lives and works in New York, USA) reconsiders distribution. Horvitz places his work in a string of different systems for dissemination, coercing online tools and more bureaucratic forms of transmission such as libraries and collections. Recently, Horvitz secretly deposited three books into the libraries of MoMA, Bard College and the Walker Art Center. The "book" in fact is only a shell and once placed upon a shelf in the library becomes a site for temporary respite as inside each book is a single glass and bottle of alcohol. Thus for each book/artwork has been successfully accepted as a donation but his works are regularly returned or redistributed entering a life of their own. By decrypting and bending the arm of distribution networks, Horvitz co-opts existing and new formulas for information diffusion.

Misha Hollenbach (born 1971, Melbourne, Australia; lives and works in Paris, France) works in varying mediums to create music, clothing and visual arts that distribute his unique views on tribalism, culture and rituals both contemporary and ancient. In a series of unique new print works Hollenbach subverts silkscreen printing techniques. With deep black ink on metal these dense and nihilistic paintings mock mechanical reproduction by layering pictures to then erase their information. In building a universe of dense abstraction, Hollenbach's expressive and intuitive mark-making, including finger prints, tells a story of the artwork's creation and raises themes of censorship.

Maxime Rossi's (born 1980, Paris, France; lives and works Paris, France) amorphous chrome-plated bronze sculptures titled True Spirit, 2002, cast the fleeting effervescence of common Aspirin. Catching a moment more unstable seems hardly possible as the cloud-like shapes sublimate their generic chemical properties into mirrored jewels. Like photographs, Rossi's pharmaceutical images paralyse the hyperactivity of escaping bubbles and reconsider the solid - liquid - gas lifespan.

As the world races ahead, for an instant it could seem that nothing stays the same. As history repeats itself we now know that the only consistent thing is our inconsistency.

1. Erich Fried, Berlin Wall.


True Spirit,
Exhibition view,
18th February, 2016 - 26th March, 2016, Galerie Allen, Paris.
Photo: Aurélien Mole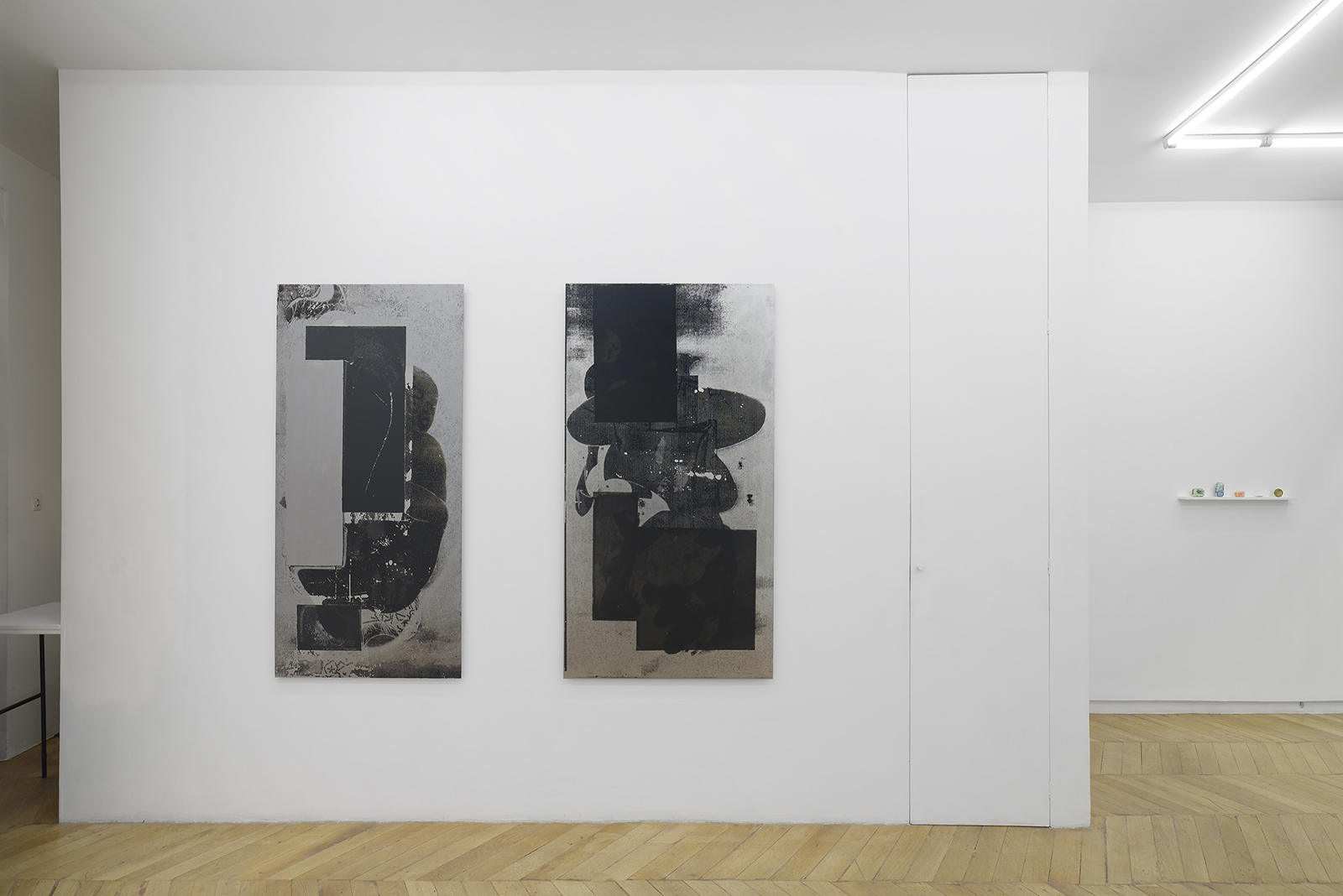 True Spirit,
Exhibition view,
18th February, 2016 - 26th March, 2016, Galerie Allen, Paris.
Photo: Aurélien Mole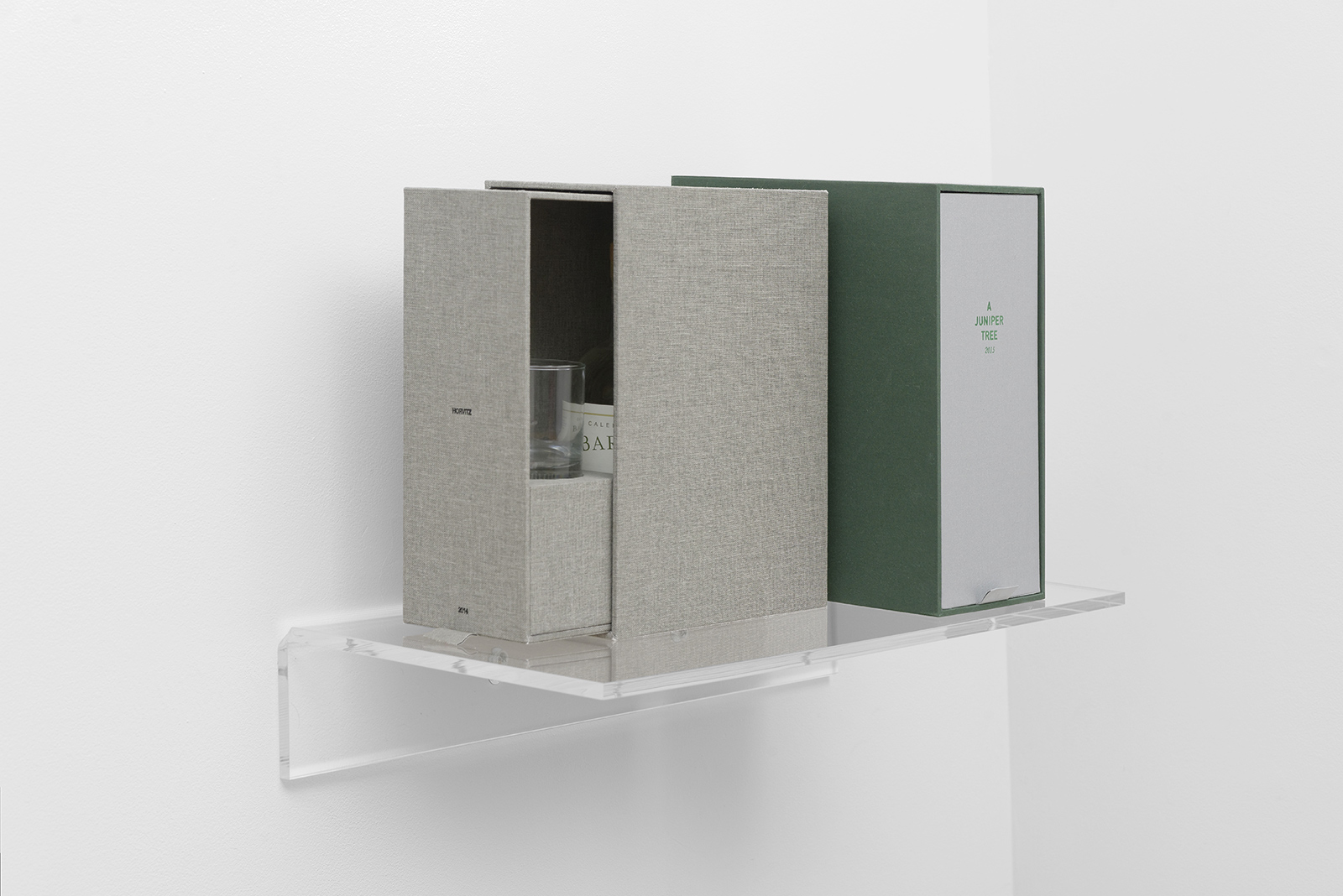 True Spirit,
Exhibition view
18th February, 2016 - 26th March, 2016, Galerie Allen, Paris.
Photo: Aurélien Mole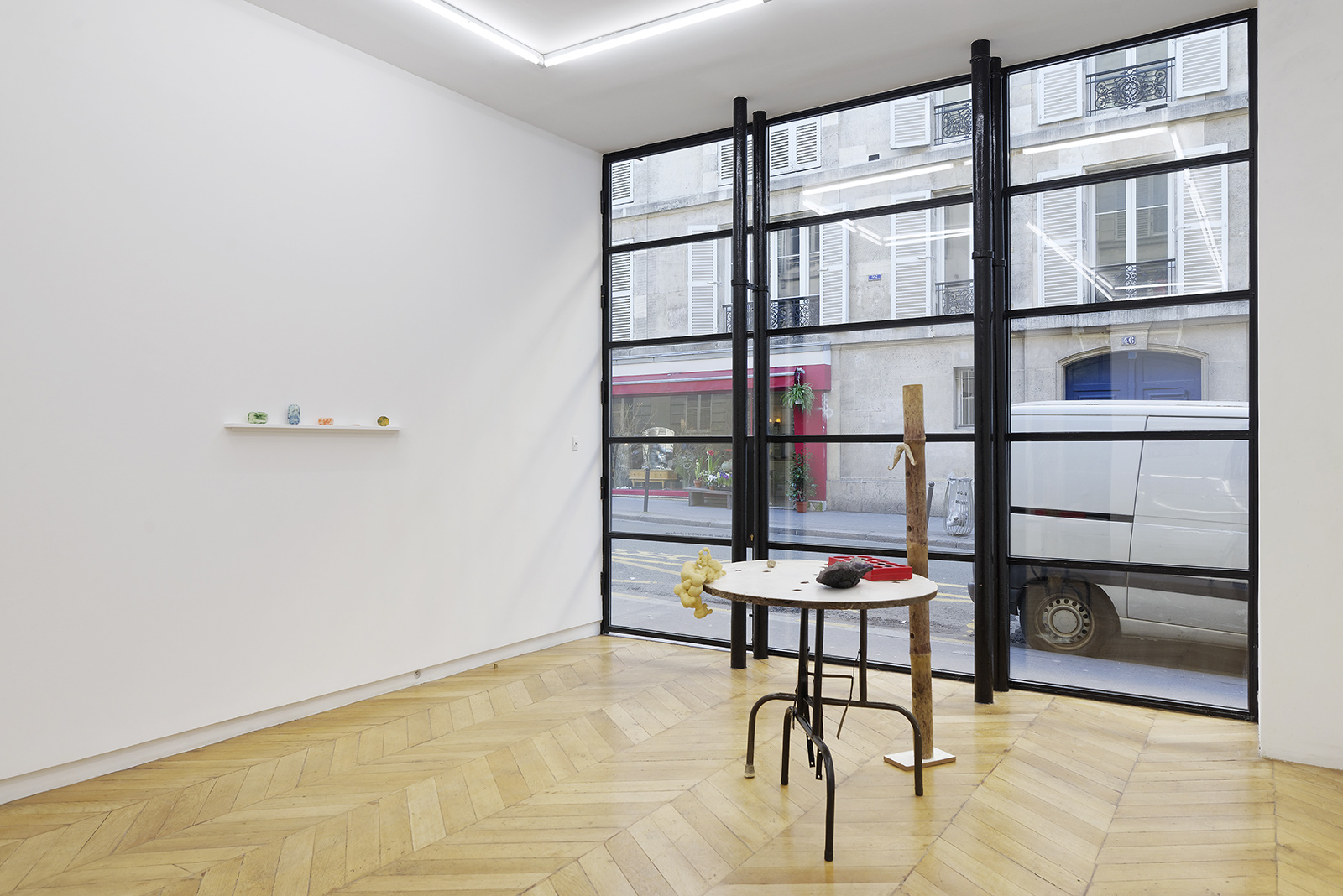 True Spirit,
Exhibition view,
18th February, 2016 - 26th March, 2016, Galerie Allen, Paris.
Photo: Aurélien Mole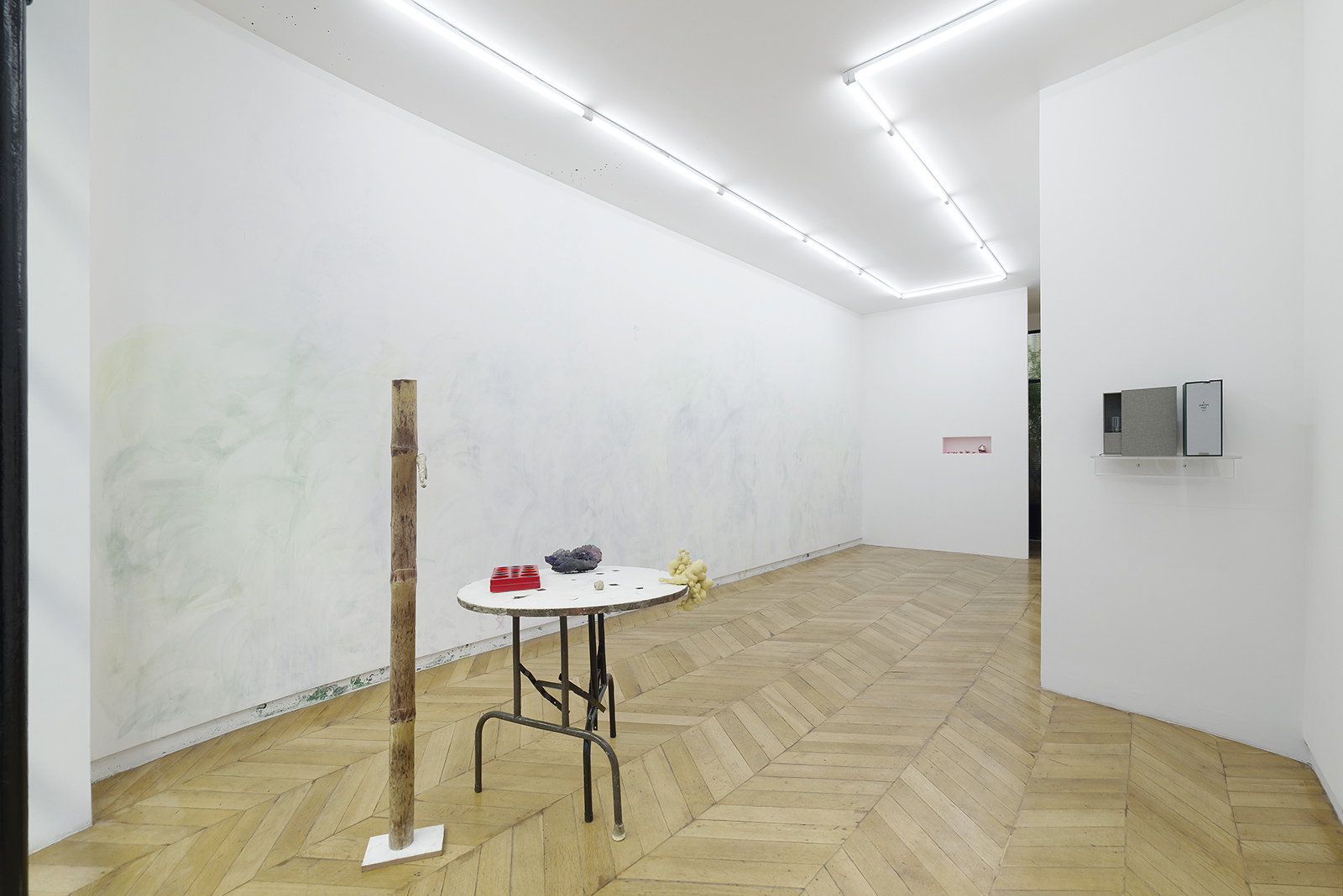 True Spirit,
Exhibition view,
18th February, 2016 - 26th March, 2016, Galerie Allen, Paris.
Photo: Aurélien Mole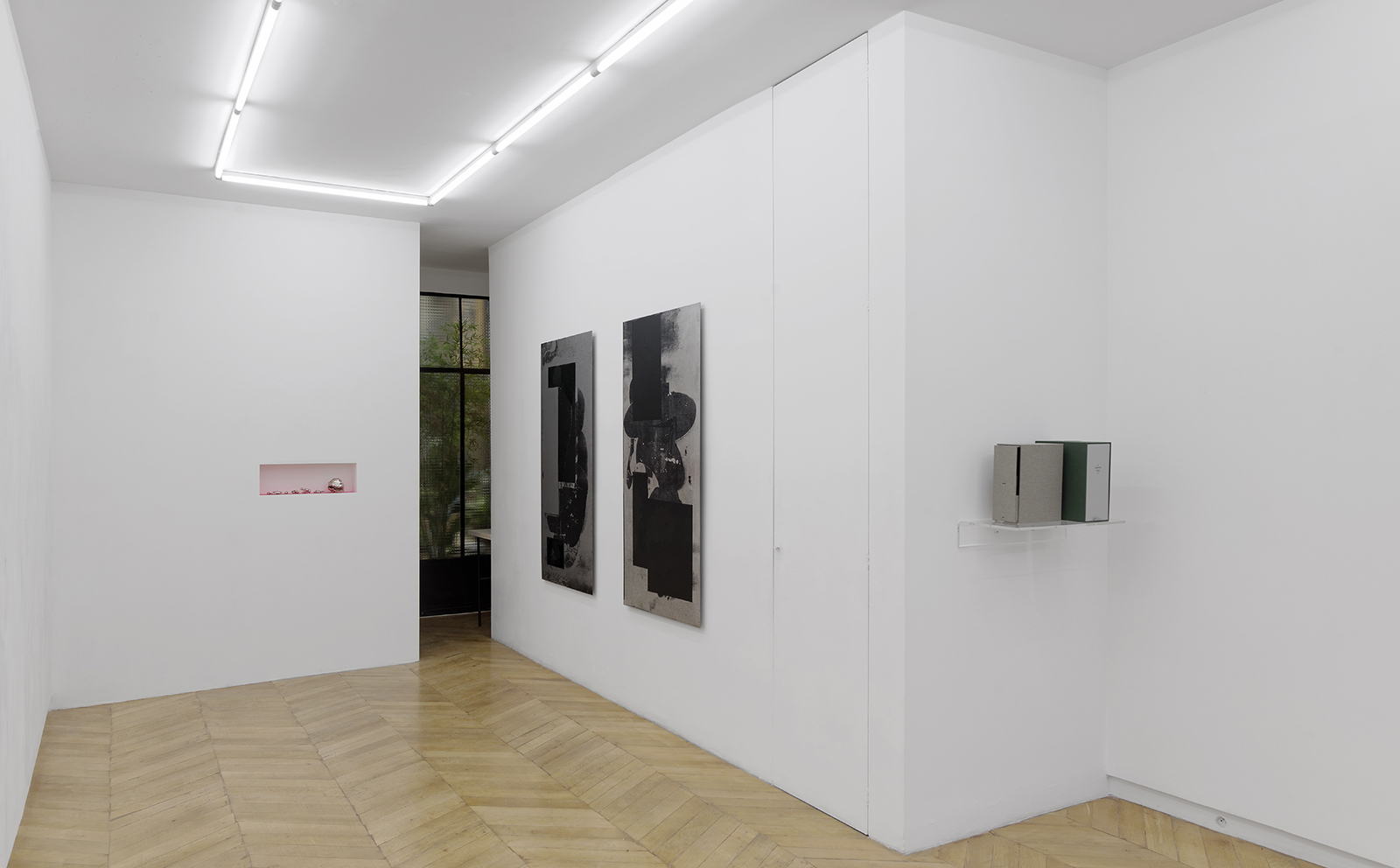 Hany Armanious
Pot Black, 2009,
pigmented polyurethane resin and sterling silver,
80cm x 93cm + 8 x 131 cm,
Courtesy of the artist and Galerie Allen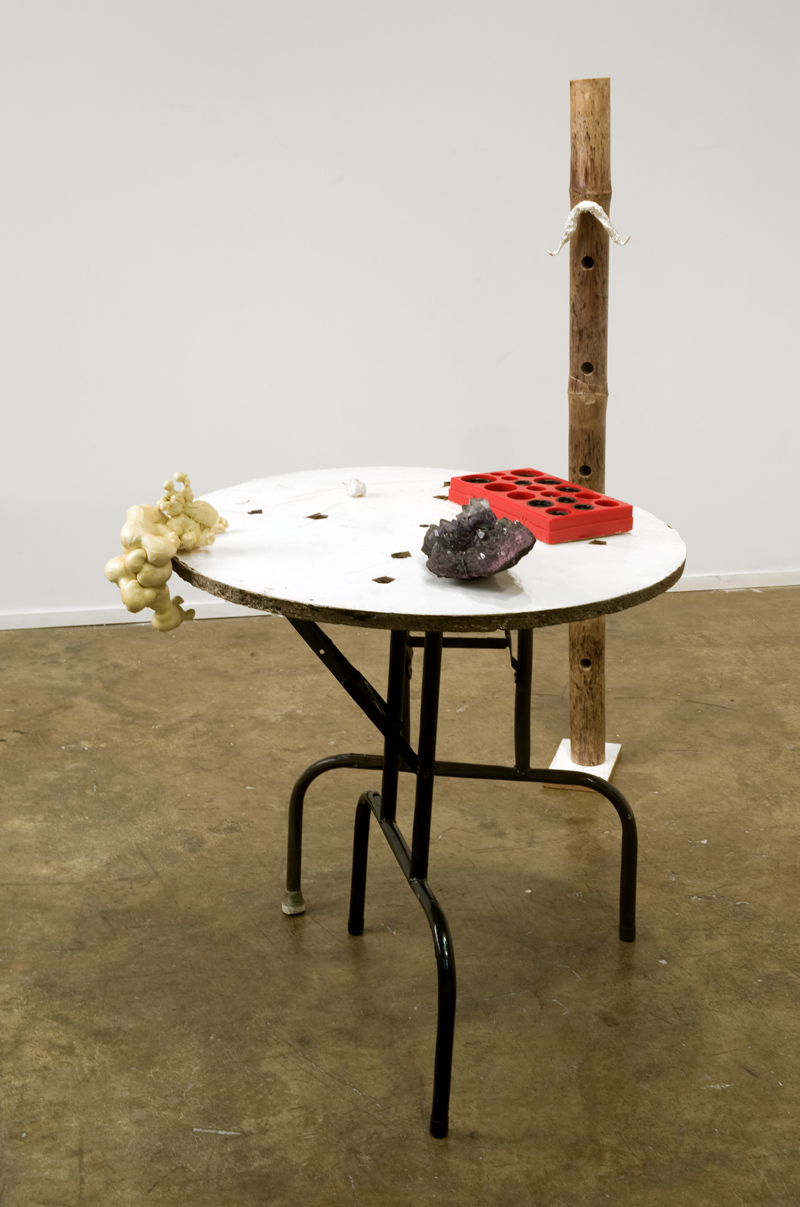 Misha Hollenbach
DM I, 2016
Silkscreen on steel,
160 x 85 cm,
courtesy the artist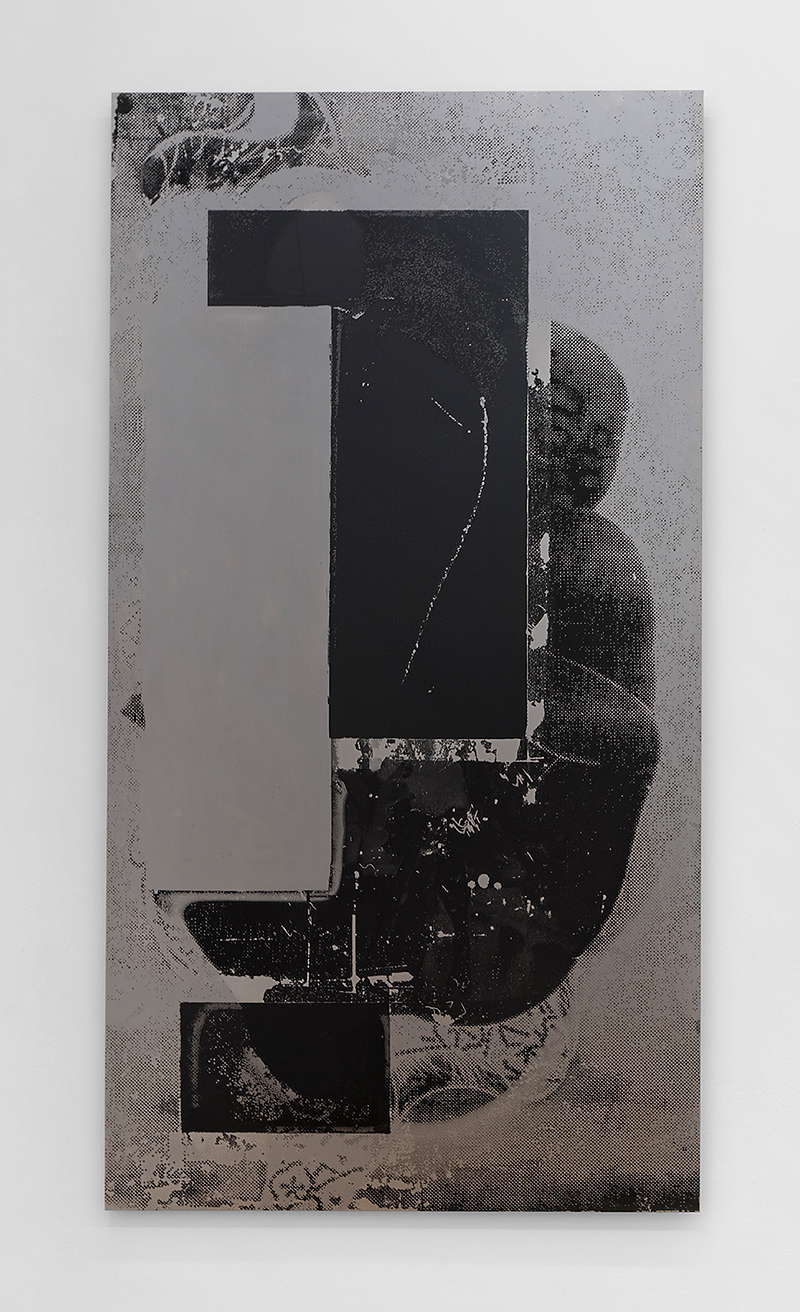 Misha Hollenbach
DM II, 2016,
silkscreen on steel,
160 x 85 cm,
courtesy the artist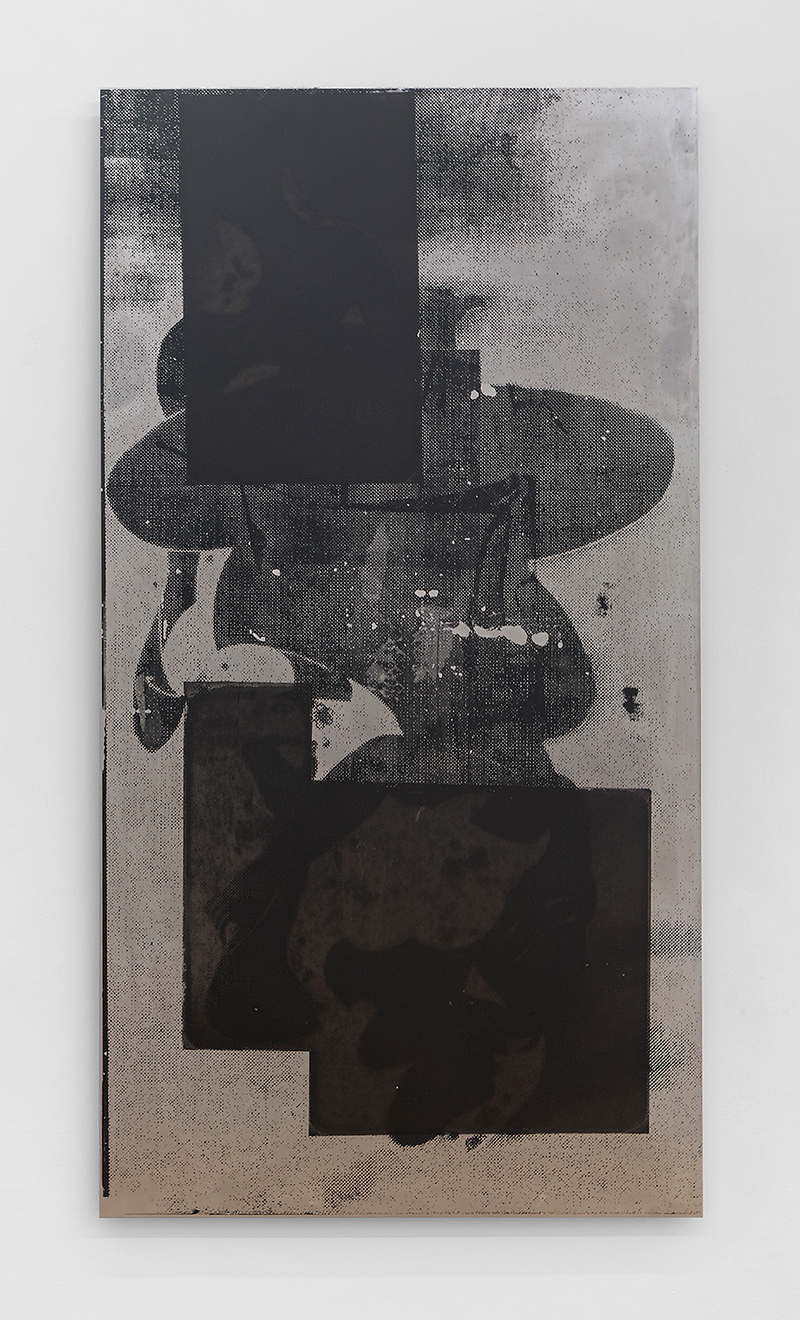 David Horvitz
Untitled (MoMA), 2014
cloth bound box, glass, alcohol
29.5 x 12 x 23 cm
Courtesy the artist and MoMA, New York, USA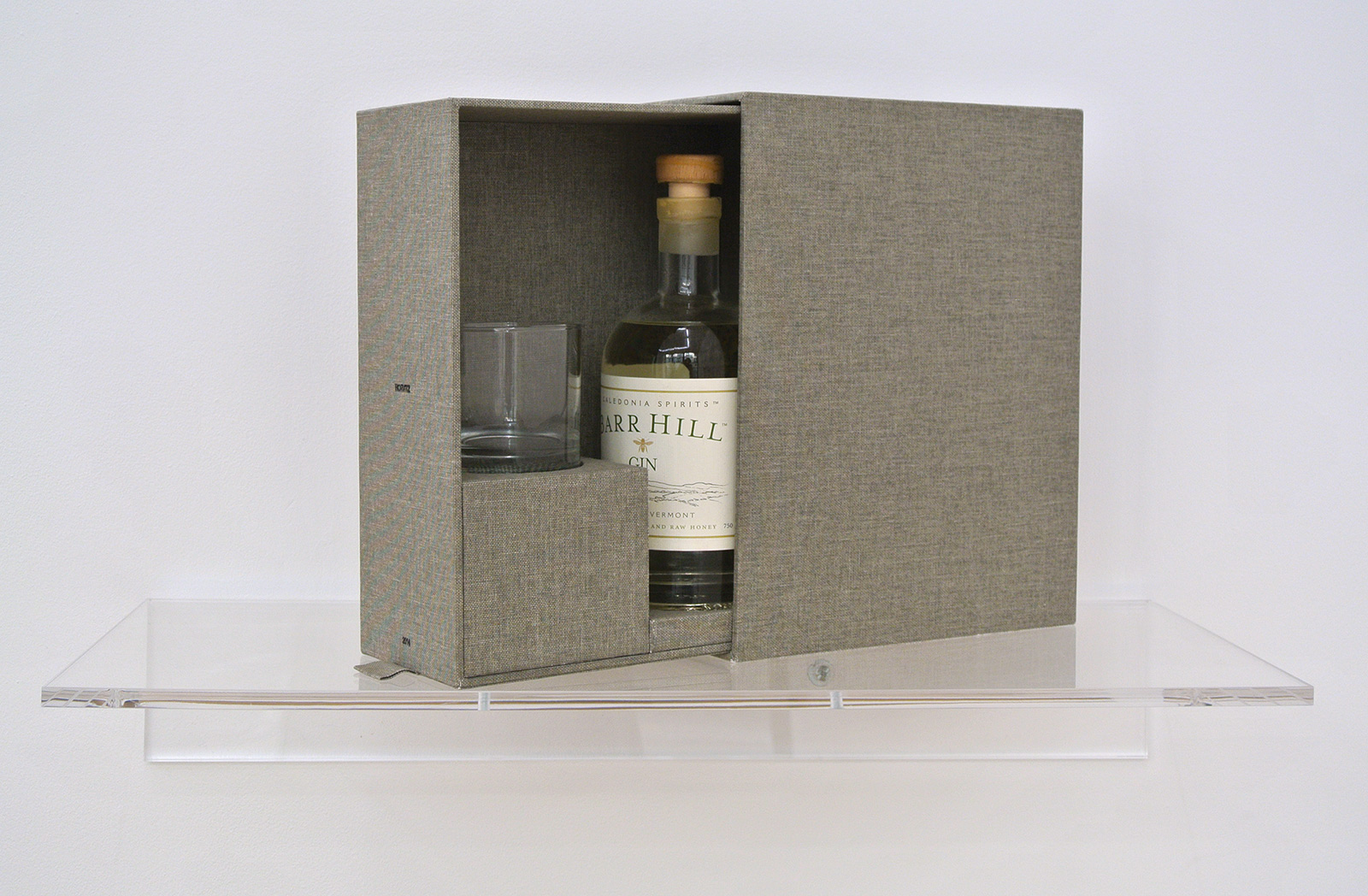 David Horvitz
A Juniper Tree, 2015
cloth bound box, glass, alcohol
30 x 14 x 24.5 cm
Courtesy of the artist and The Walker Art Centre, Minneapolis.
Gift of Jacob Fabricius, Rosemary Furtak Collection, Walker Art Center Library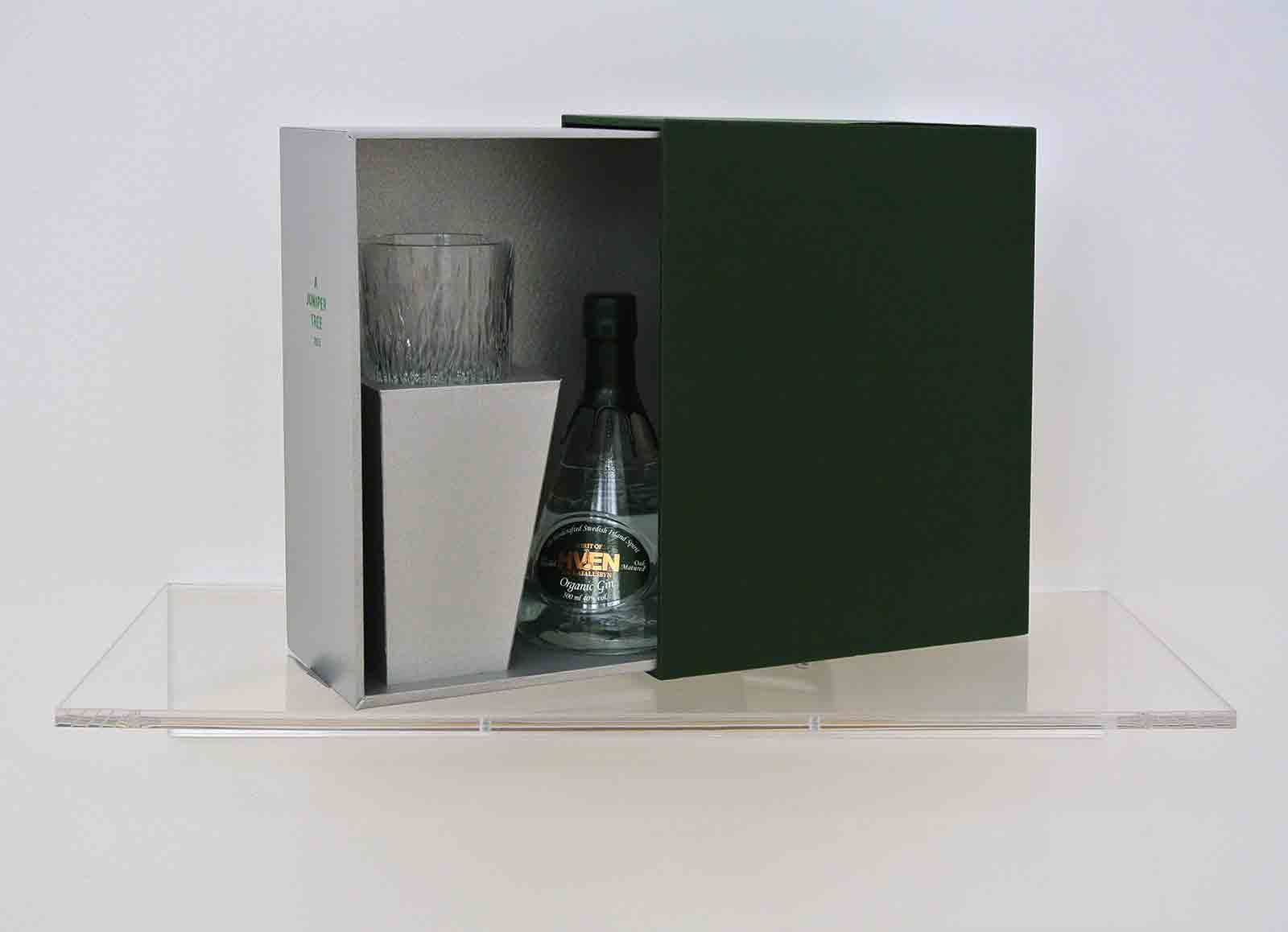 Maxime Rossi
True Spirit (Aspirin), 2002-2013,
Chrome-plated bronze
Variable dimensions
Exhibition view, True Spirit, 2016, Galerie Allen, Paris / Photo: Aurélien Mole
Courtesy the artist and Galerie Allen, Paris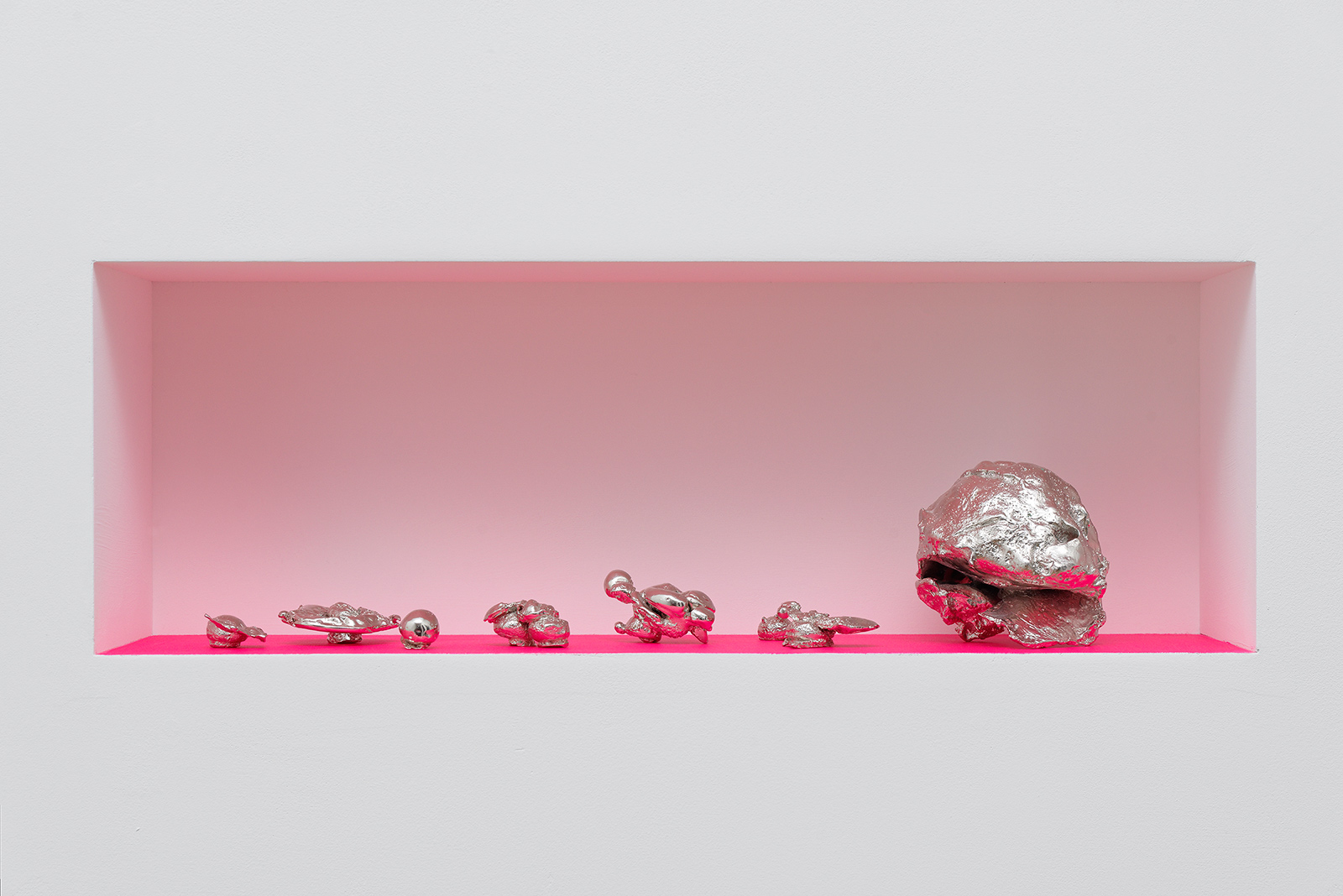 Kate Owens
The Trees Get New Leaves In Spring, 2013,
Washed, washable paint,
dimensions variable,
Courtesy the artist and Limocello, London.
Photo: Aurélien Mole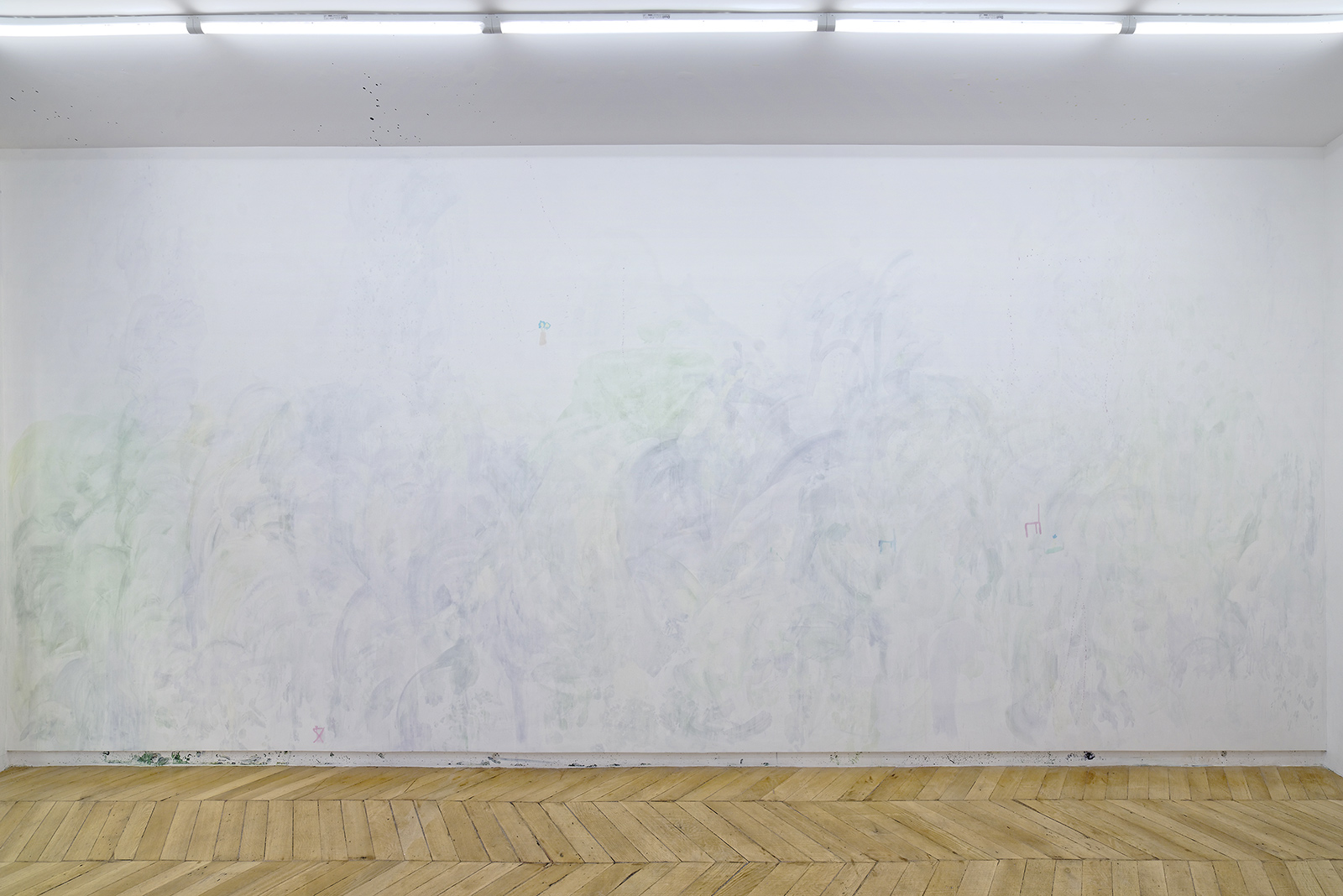 Kate Owens
Towards Zero (19 - 23), 2013,
Soap and paint,
dimensions variable,
Courtesy the artist and Limocello, London.
Photo: Aurélien Mole