CASA MILLER - Curated by Arlène Berceliot Courtin
— Laëtitia Badaut Haussmann, Florian Bézu, Edith Dekyndt, Marie Lund, Carlo Mollino, Céline Vaché-Olivieri
23rd June, 2017 — 29th July, 2017
Press release
From the most baroque to the most minimal of curves, where is the meeting point between these forms whose emotions seem to be in a constant state of evolution? Casa Miller. A strange similarity with the initials of its author.

We know of Carlo Mollino and his abundant extravagance, which he developed in response to the belated futurist modernity of Turin; his dreams of speed, of architecture, the salons and palmistry séances where he would, on occasion, reveal his destiny. "A coup d'état is necessary to produce a work of authenticity" he liked to say.[1] His was incontestably the décor, the mise en scene, and the ambiance. Unparalleled, he shifted and deployed it through and in front of the photographic lens. A practice that remained secret until his passing in 1973, the accomplices to the act remained rare (among whom included, nonetheless, Carol Rama, living on the other side of the Via Napone). From these images, discovered only recently, emerges a latent eroticism; a suite of rounded horizontal forms, backs and faces blended together, some of which became the models, standards, or master forms for future realisations. Carlo Mollino lived between these manifestations as a victim of terrestrial and cosmological attraction, he believed in the influence of magnetic forces. An architecture of persuasion in its purest state, Casa Devalle (1938) as well as Casa Miller (1936), are houses of oblivion.[2] The apartment, which provides the exhibition with its title, was arranged as singularly as it was skilfully. Its capitonné upholstered walls were covered by curtains, containing a large number of objects, shells, furs, cut mirrors, lamps from which hands emerge, a bust, tables dominated by representations of the male body and a single edition of Italiani magazine, glass and fine wood furniture, but also chairs that he himself described as 'provocative' requiring the sitter?s frontal posture, supported by a straight spine, and finally, several beds. His characters were present, but only in passing, just as we are today. An ingenious lighting system deployed by a curved support mechanism that ran the length of the space brilliantly transformed it into a veritable view camera, allowing him to not only shoot with abandon from any interior angle but also to capture the full range of possibilities of his exceptional contortionist models. Carlo Mollino was recognised in his lifetime as a photography theorist, but it was through a simple greeting card shared with loved ones (1959 revealing his legs in a bodice, or 1960 where he is covered with a tiered petticoat and black Venetian mask), that his vocation for the slow reveal of the image began. Reading from his Il messaggio dalla camera oscura, it is difficult not to succumb: "From these dreaming objects, unaware of their fate, from a hand cum portrait, culminating in lips glimpsed upon a disappearing face, the invading presence of a luminescent nude, a clear look, but full of indecipherable innuendo, he realises he is in the grip of seduction, the ineluctability of their existence and the mystery of their nature."[3]

Confusion persists in the very subject of this phrase, not knowing if the author is evoking his own practice or directly identifying the technical tool of reproducibility. Ultimately unsurprising as Carlo Mollino liked ambiguity, enigma, and notably bringing an ironic architect?s planimeter to eroticism. Casa Miller plays with these codes, this palette of personal colours that he called a 'sentimental dial'; almost scientifically organising a chromatic deployment that he composed following a manual on radiethesia. [4]

The polaroid seems to have been invented to satisfy those without patience, and Carlo Mollino was naturally very sensitive to this, but the invention had the doubled effect of simultaneously transcending the wait time of an image and developing a certain rush (via its multiplicity) towards its own amnesia. Except of course for his instant photos where the montage prints as much as it intrigues!

Here in the space, red replaces midnight blue, and the mould of a horse head - an assimilated fetish - is embodied in bronze whose grip comes from shells abandoned in jean pockets. Flowers and sea sponges collected long ago are transformed into polished ceramic, hair hangs from the ceiling becoming the portrait of objects leaving the bitter perfume of magnolia[5], the curtains act as spectres of a now disappeared place, satin covers the sculptures whose splendour only the collector may unveil, the décor is emptied of its textual content, originating from the review Maisons Françaises to show only its crystalware and Bird of Paradise. The ambientazione moves and manifests itself differently. The Italian term remains difficult to translate, referring to information that relates to the time and place a story unfolds, and is used particularly in literature and theatre. A kind of tailor-made suit for the exhibition, it develops here in a new and expressive form.

From his dreams of private spaces, hidden, frequented (or not), fantasies of buildings overhanging the Mediterranean, we too will retain this proximity to an expansive body of water.[6] A story of water.[7] And this flat stone in the middle of the ocean upon which the meeting took place. Surfaces covered by intermittent waves, victims of repetition or of a ceremonial vertigo.

- Arlène Berceliot Courtin
Translated by Alexandra Pedley

[1] Carlo Mollino. Il messaggio dalla camera oscura. Turino: Chiantore, 1949.
[2] Giovanni Brino. "Les passions de Carlo Mollino". L'étrange univers de l'architecte Carlo Mollino. Paris: Centre Georges Pompidou, 1989, page 28.
[3] Piero Racanicchi. "Mollino et la photographie". L'étrange univers de l'architecte Carlo Mollino. Paris: Centre Georges Pompidou, 1989, page 54.
[4] Giovanni Brino, "Les passions de Carlo Mollino", page 37.
[5] Edith Dekyndt, A portrait of Things (03), appeared for the first time on the occasion of Strange Fruit, Greta Meert, Brussels, 2016.
[6] Carlo Mollino, Casa del Sole, San Remo, Italie, 1947-1955.
[7] The author makes deliberate word-play between Anne Desclos' Histoire d'O, which, when pronounced in French also sounds like "eau" meaning water.
photo : Aurélien Mole
CASA MILLER - Curated by Arlène Berceliot Courtin
23rd June, 2017 — 29th July, 2017 , Galerie Allen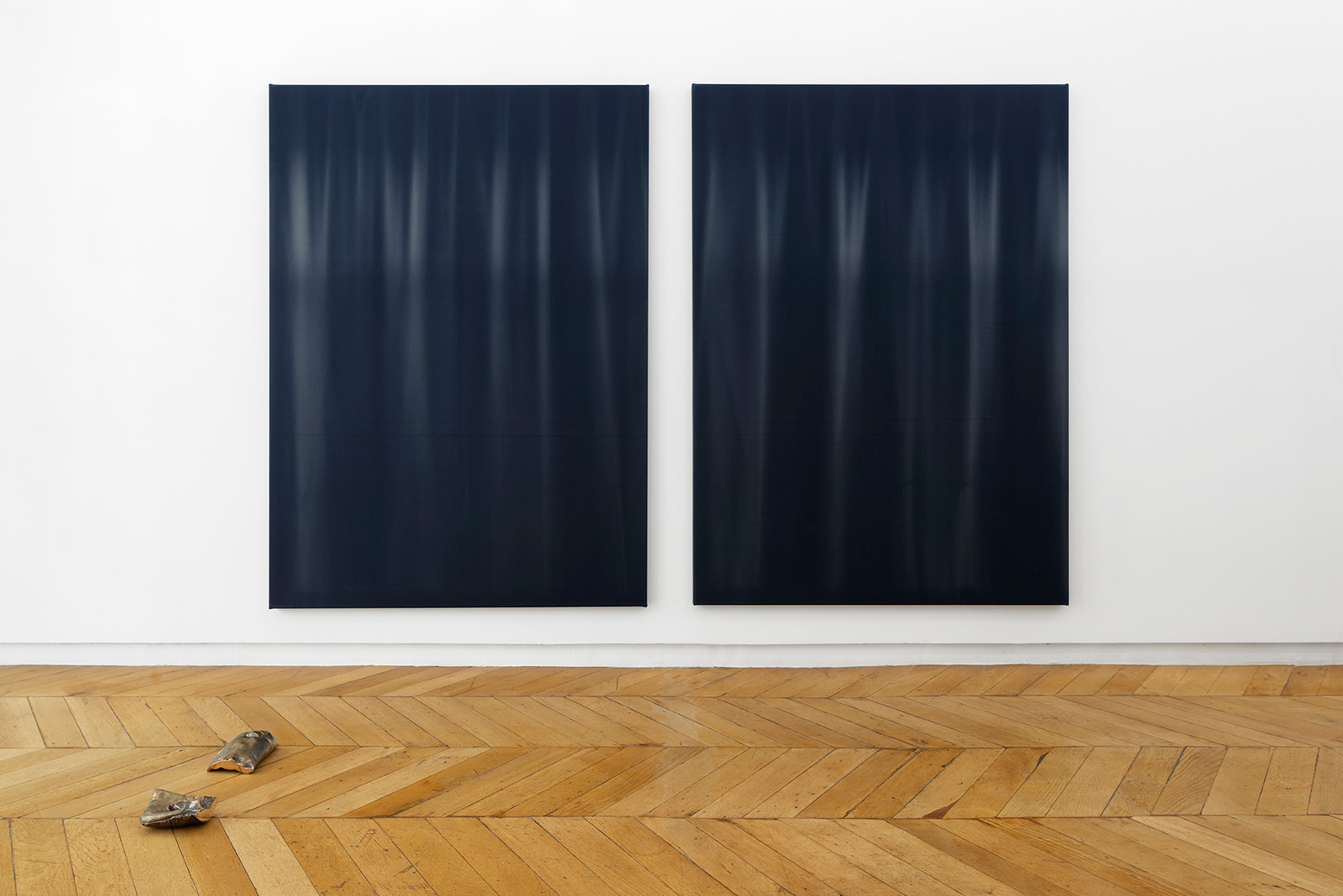 photo : Aurélien Mole
CASA MILLER - Curated by Arlène Berceliot Courtin
23rd June, 2017 — 29th July, 2017 , Galerie Allen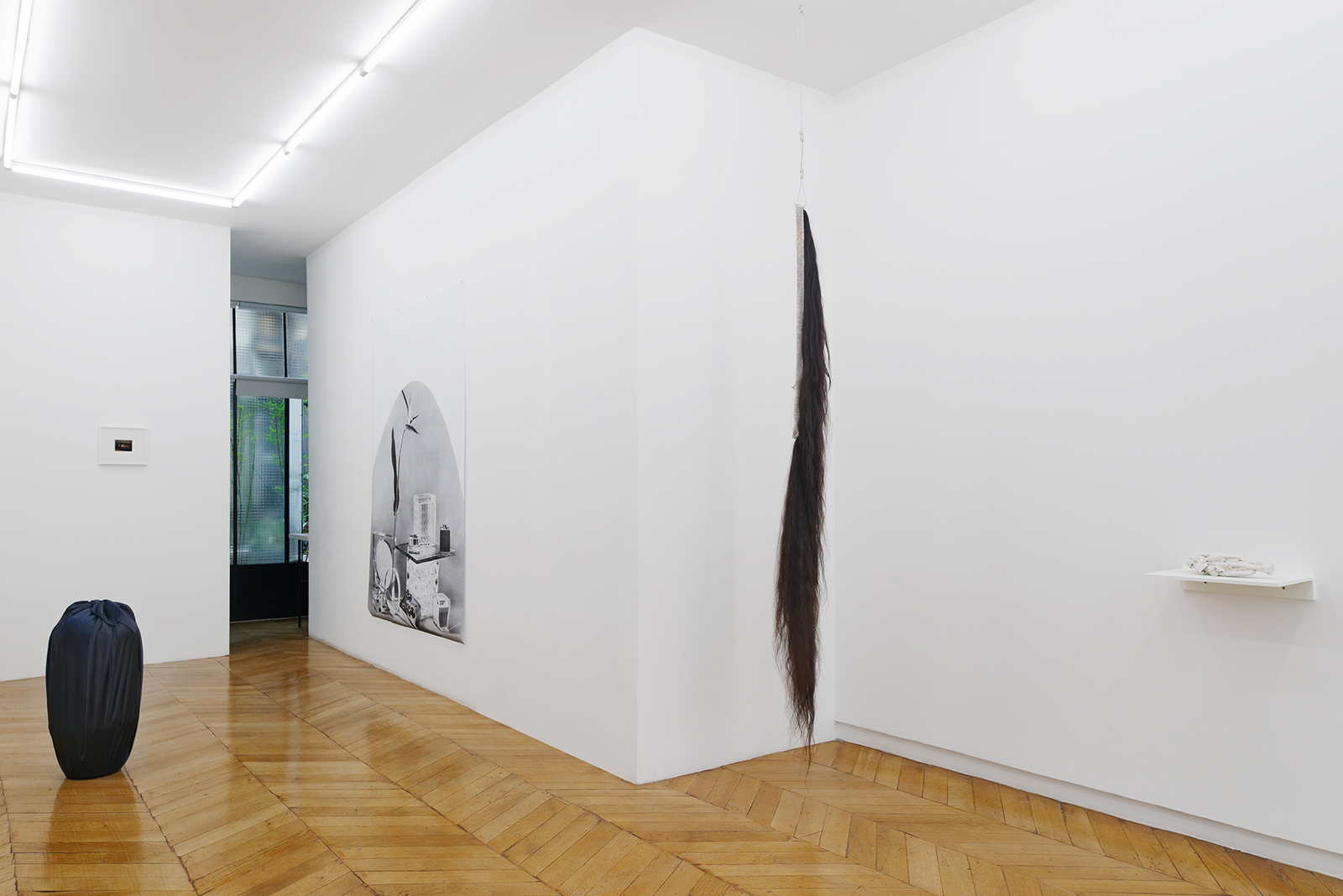 photo : Aurélien Mole
CASA MILLER - Curated by Arlène Berceliot Courtin
23rd June, 2017 — 29th July, 2017 , Galerie Allen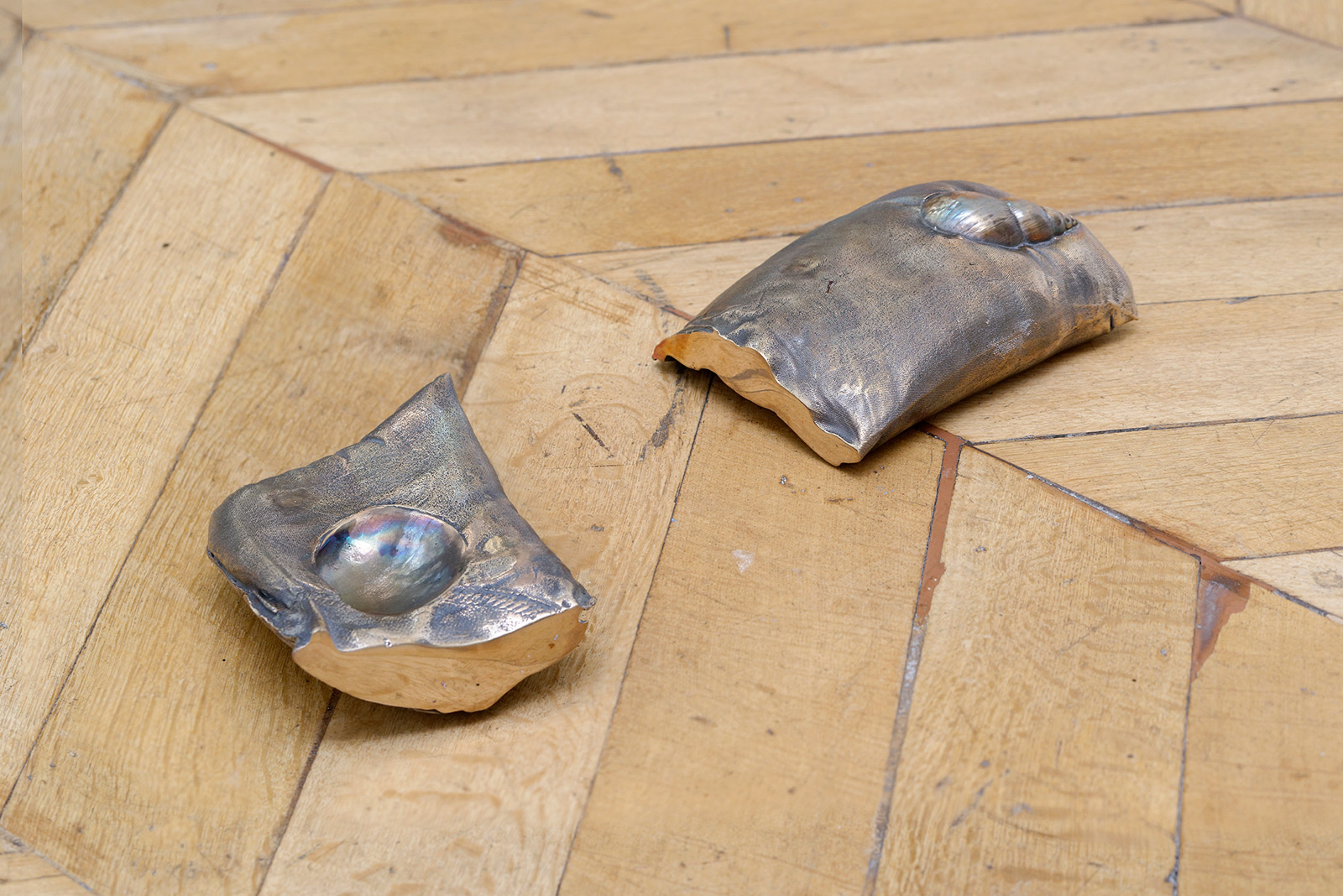 photo : Aurélien Mole
CASA MILLER - Curated by Arlène Berceliot Courtin
23rd June, 2017 — 29th July, 2017 , Galerie Allen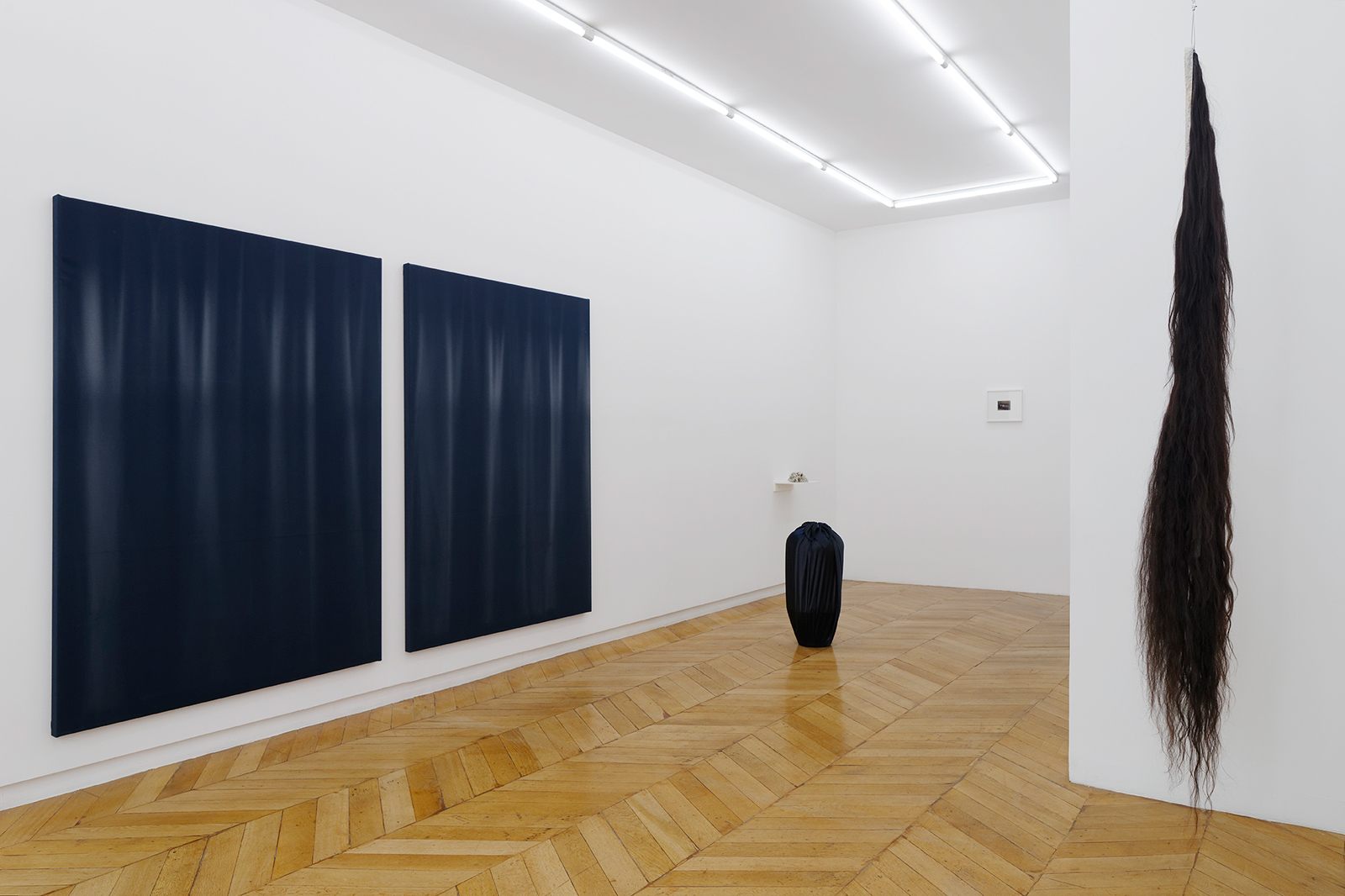 Edith Dekyndt
A portrait of Thing (03), 2016
Human hair, fabric
210 x 16 x 16 cm
Courtesy of the artist and Galerie Greta Meert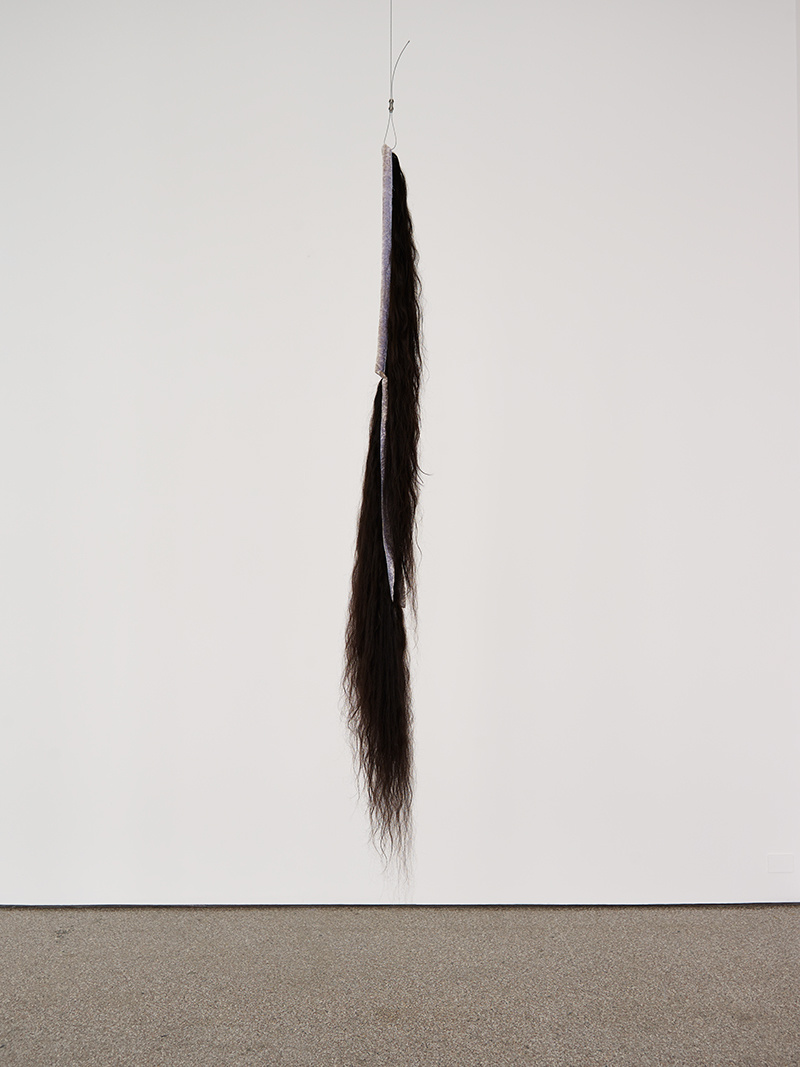 Carlo Mollino
Untitled, c. 1960
polaroid (exhibition copy)
Image: 8 x 10,5 cm
Frame: 26 x 28 x 2,5 cm
courtesy Museo Casa Mollino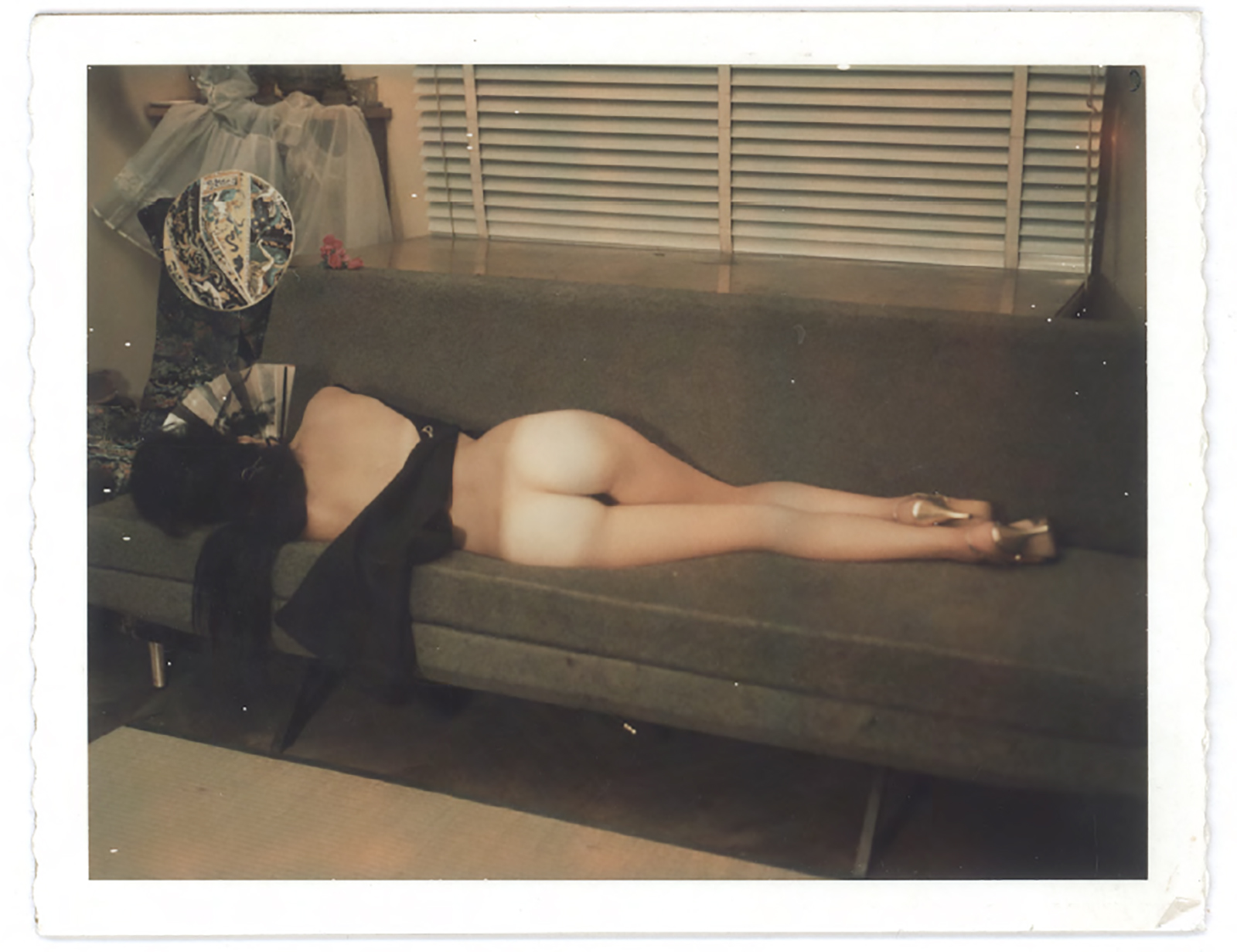 Florian Bézu
Sans titre, 2011
enamelled ceramic
21 x 17 x 8 cm
photo : Florian Bézu
Courtesy of the artist and Florence Loewy Gallery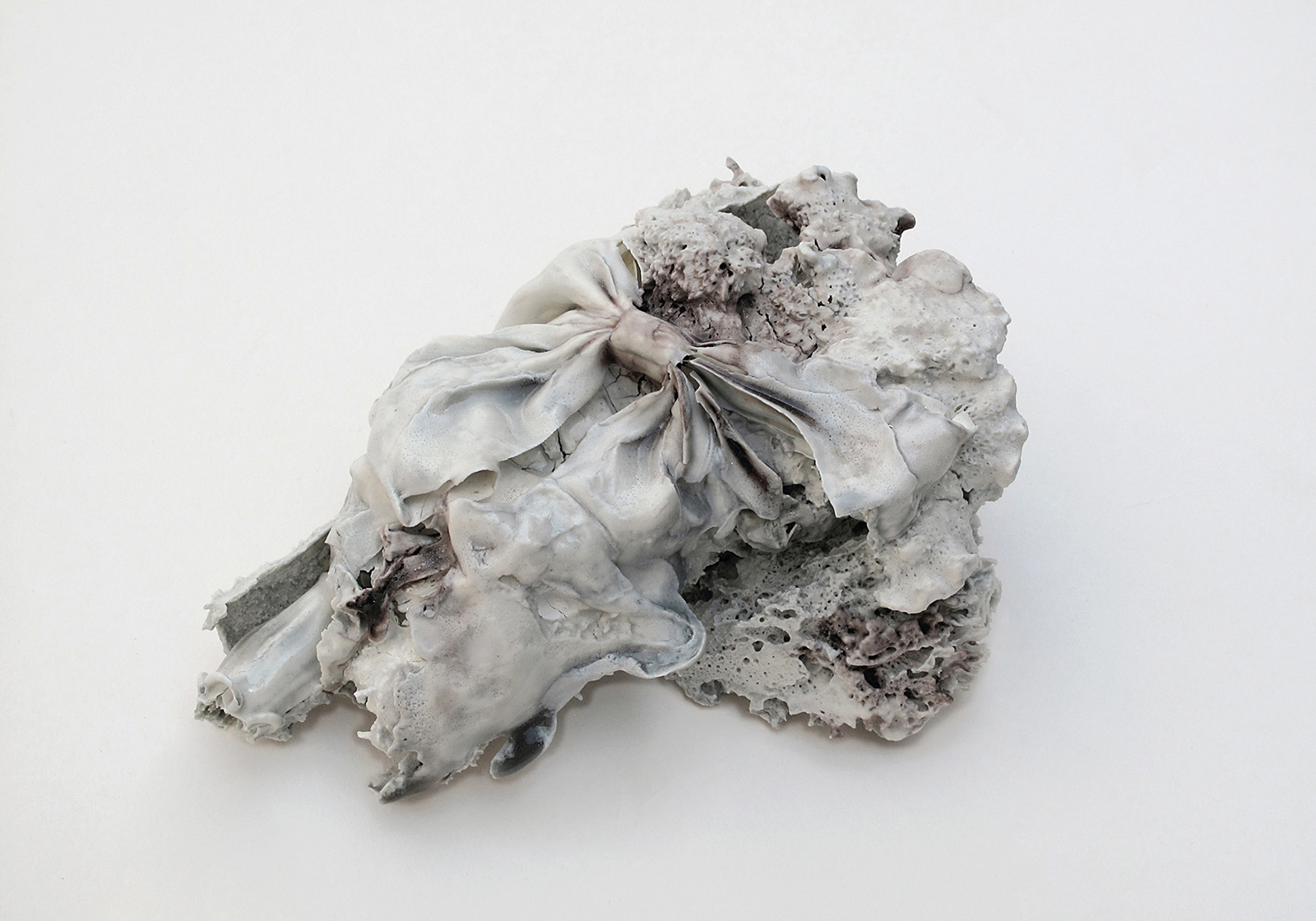 Laëtitia Badaut Haussmann
Maisons Françaises, Une Collection N°731, 2017
Maisons Françaises, Une Collection
Inkjet print on cotton rag paper Canson 310g
Image: 29,7 x 21 cm
Courtesy the artist and Galerie Allen, Paris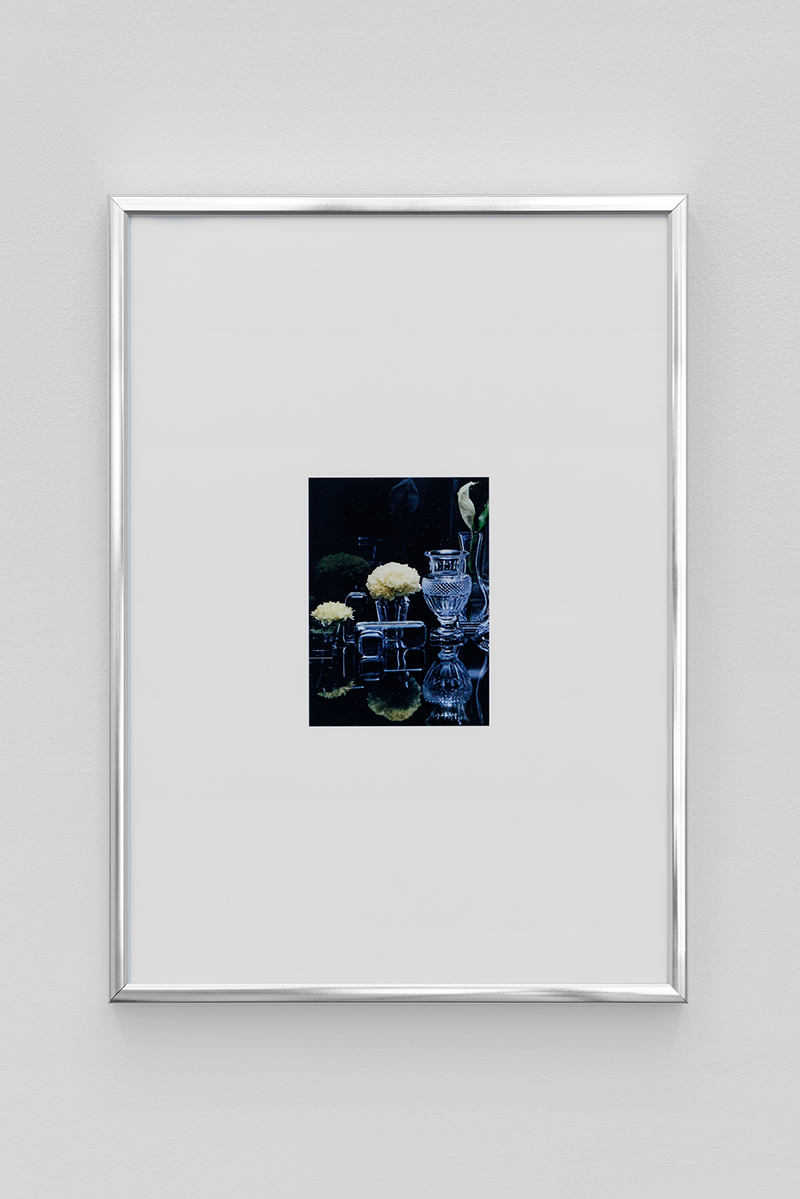 Céline Vaché-Olivieri
Smuggling Smuggling, 2017
ceramic, lycra, polyester satin
80 x 40 x 40 cm
Courtesy of the artist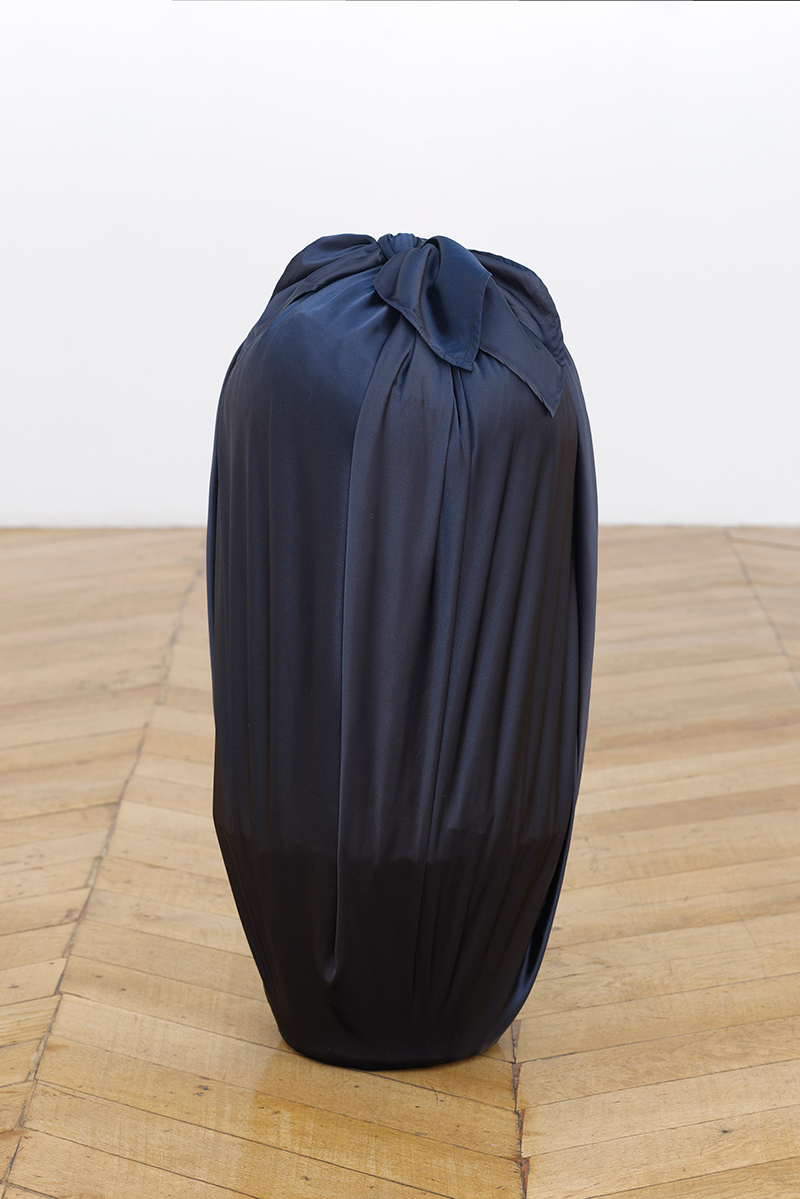 Marie Lund
Hand Full, 2016
Bronze
6 x 16 x 12 cm
courtesy of the artist and Croy Nielsen, Vienna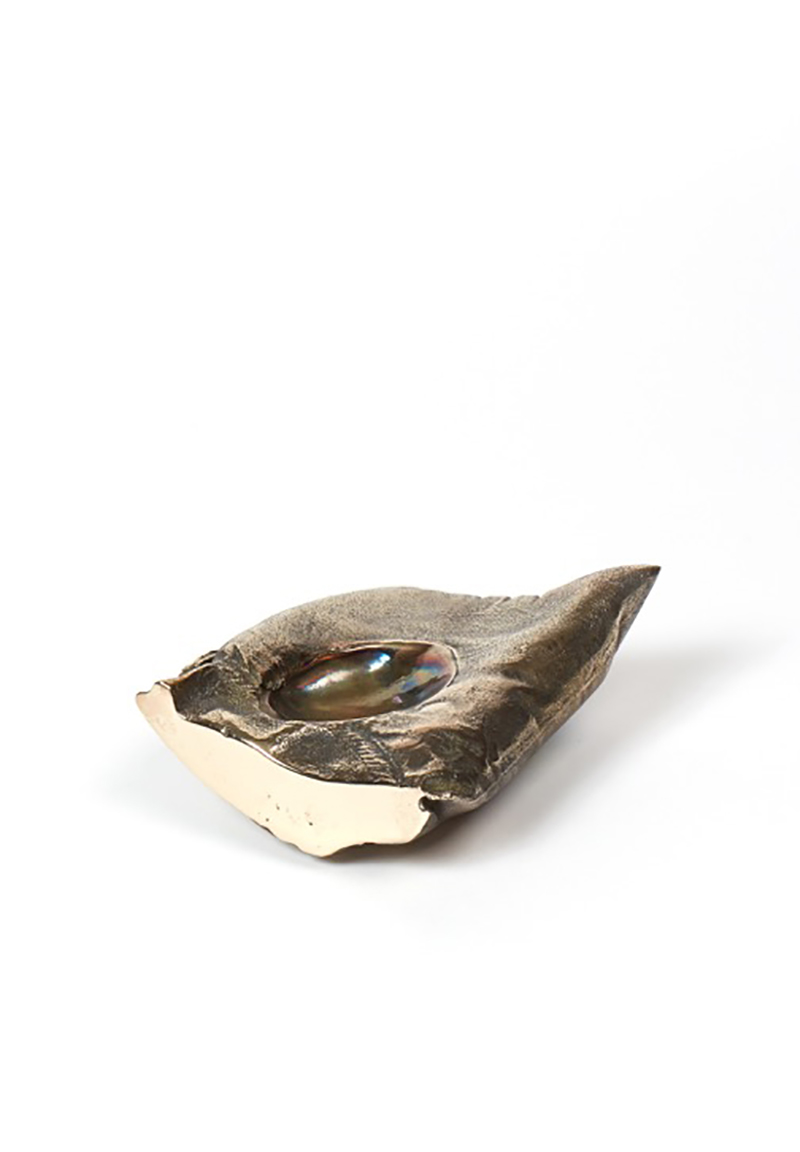 Marie Lund
Hand Full, 2016
Bronze
8 x 14 x 17 cm
courtesy of the artist and Croy Nielsen, Vienna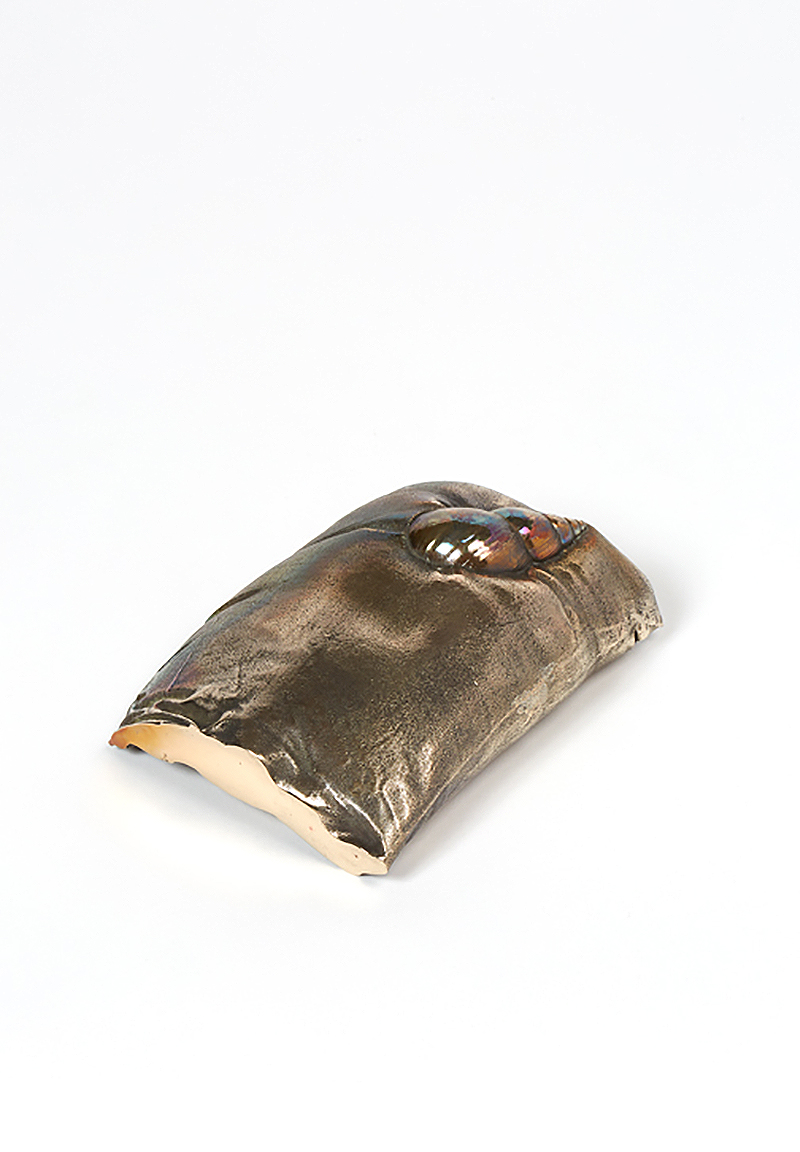 Laëtitia Badaut Haussmann
Maisons Françaises, Une Collection #745, 2017
Print on 180g paper
Image: 201 x 150 cm
Photo : Aurélien Mole
Courtesy the artist and Galerie Allen
Exhibition view, Casa Miller, Galerie Allen, Paris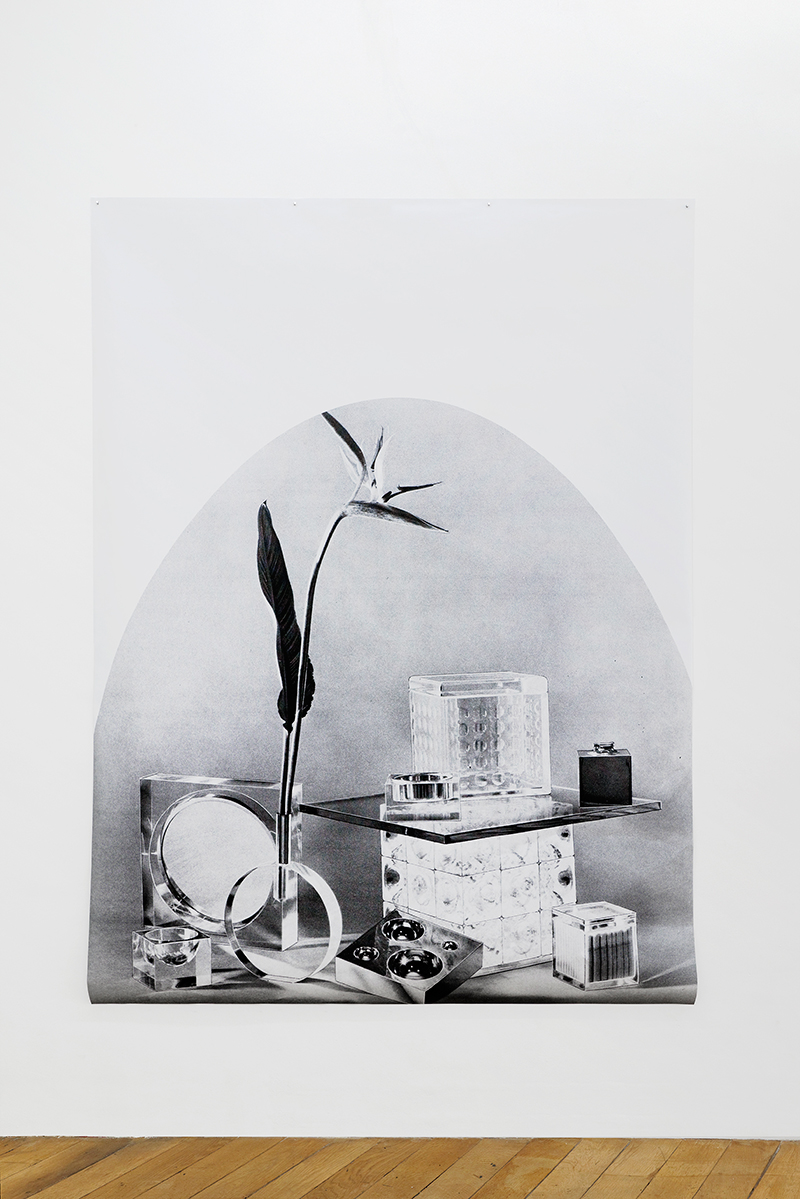 Marie Lund
Stills, 2014
Found curtain, wooden stretchers
180 x 130 cm
courtesy the artist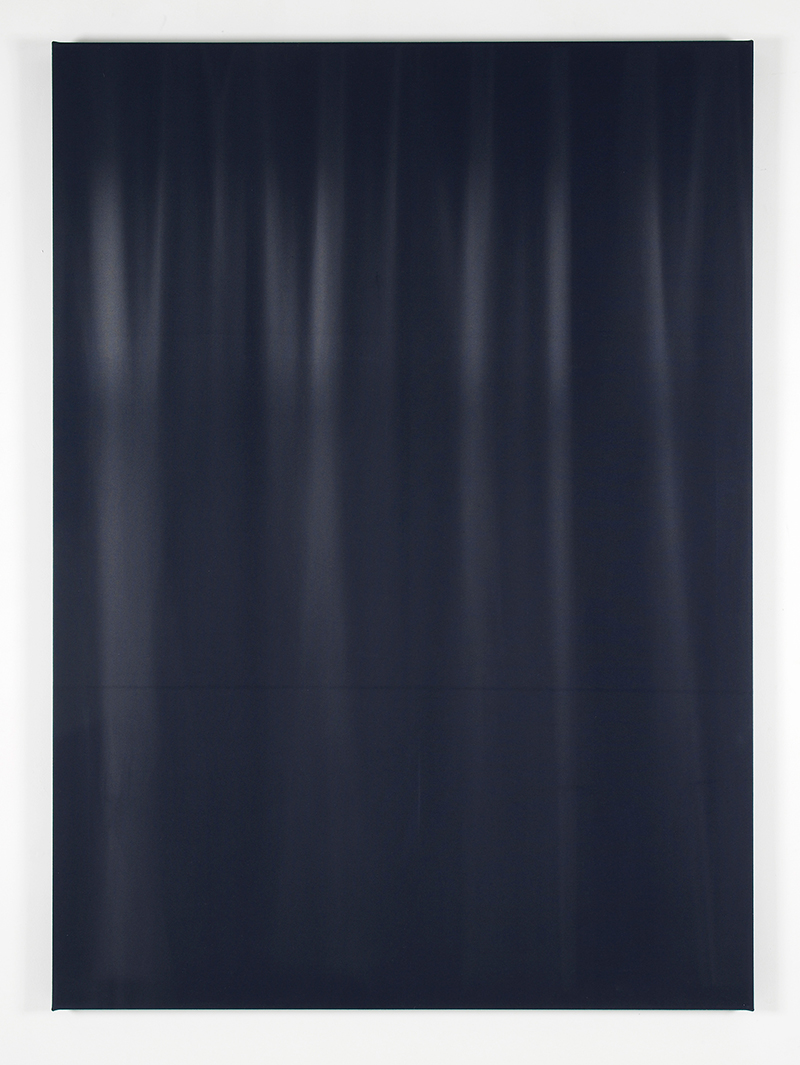 Marie Lund
Stills, 2014
Found curtain, wooden stretchers
180 x 130 cm
courtesy of the artist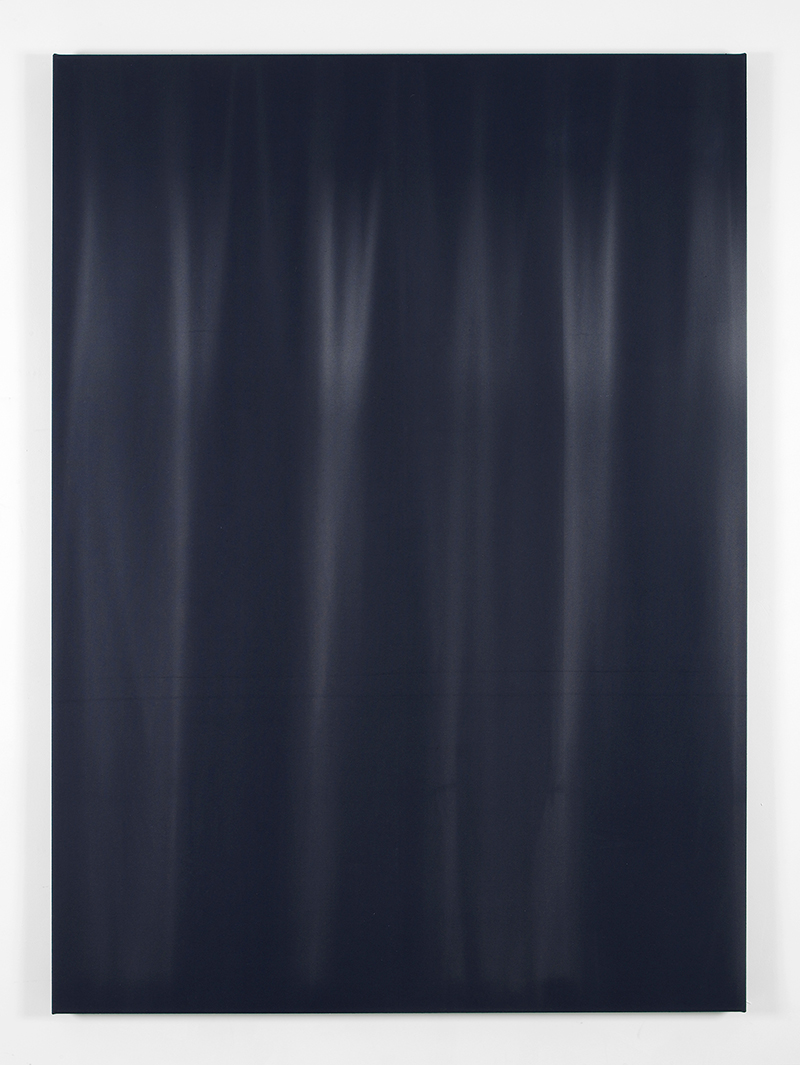 Florian Bézu
Sans titre, 2011
enamelled ceramic
29 x 16.5 x 7.5 cm
photo : Florian Bézu
Courtesy of the artist and Florence Loewy Gallery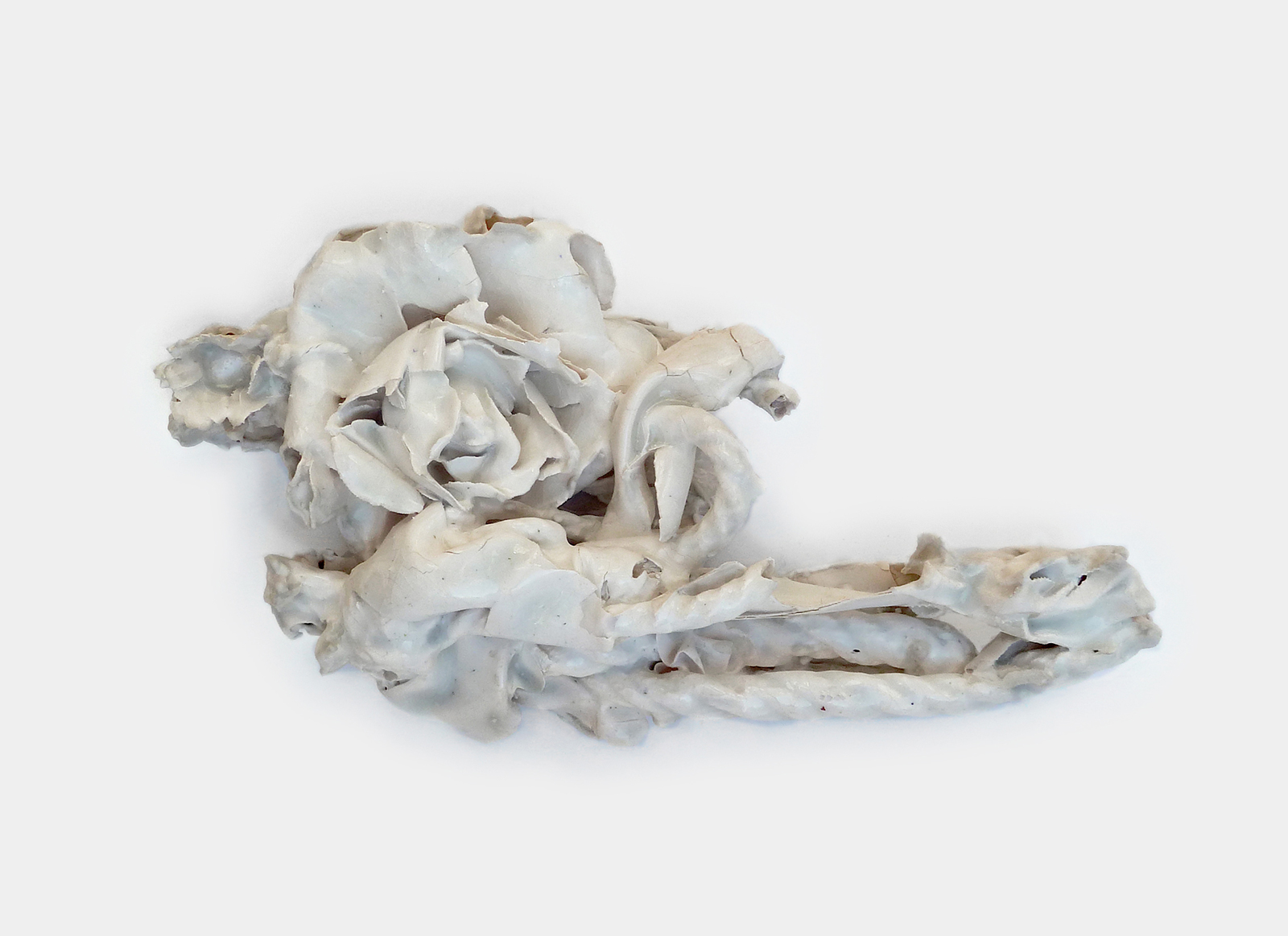 Florian Bézu
Sans titre, 2011
enamelled ceramic
19 x 16.5 x 9.5 cm
photo : Florian Bézu
Courtesy of the artist and Florence Loewy Gallery