Heredity Paintings
— Linus Bill + Adrien Horni
9th November, 2017 — 23rd December, 2017
Press release
For their newest body of work the Swiss duo Linus Bill + Adrien Horni continue to expand on their predilection for reproduction. The artists' second solo exhibition at Galerie Allen will introduce this new series in advance of their major solo exhibition at Kunsthaus Pasquart in Switzerland in 2018. Again deepening their inquiry into copying, this new series, titled Heredity Paintings, nods at 20th century American abstraction while continuing to question the hierarchy and value of images, motifs or lexicons by their repetition.

The Heredity Paintings depict recurring motifs that self-generate as each painting made takes its lead from the previous creation. For these new works, the artists release then compress their rules towards image making. For the first time we see gestural brushwork applied directly to the canvas alongside their regular tools for precise mechanical reproduction; 4-colour silkscreen and stencils, rollers and masking.

In Heredity Paintings we see parts of images repeated throughout the show. Where these paintings differ from previous series, is that the source material does not come from a pre-printed document such as their editioned catalogues; each painting includes all the material needed to read the painting. The new protocol began by choosing a type of "mother work" - a painting on canvas creating a very limited source material to expand from. After photographing this work, the artists then produced a large body of digital variations and expansions upon the "mother" using digital tools by sharing the file between each other over email. Exploiting simple digital image manipulation tools they also acknowledge the recent software capabilities such as content-aware algorithms in photoshop to make images that could never exist without such technology. Taking advantage of this efficiency to create new "paintings" the artists then hand print this specific digital aesthetic to paint on canvas bringing a distinct mix of otherness to a medium we, as audience, are very comfortable with.

By creating their own idiosyncratic lexicon, the artists use images like words, each artwork rearranging these words as if to make variations on the same sentences (paintings) and each grouping of sentences forming a paragraph (exhibition). Using negatives and positives, twisting and turning; inverting language we see the body of work as a series of confirmations, becoming more and more generative as the progeny lead themselves away from their own personal history.

------------------------------------------------

Linus Bill + Adrien Horni were both born in Switzerland 1982. Their upcoming exhibition at Kunsthaus Pasquart in Biel/Bienne, Switzerland follows solo exhibitions at CAC Passerelle, Brest; Ellen de Bruijne, Amsterdam; Nathalie Karg, New York; Printed Matter, New York; Istituto Svizzero, Milan and Swiss Institute, New York among others. They have participated in group exhibitions at Florence Loewy, Paris; V1 Gallery, Copenhagen; Realismus Club, Berlin; Kunsthalle Bern; Helmhaus, Zurich; Kunsthaus Langenthal. They were awarded the City of Bienne Cultural Prize 2015, Redhouse Residency, New York City 2014, Swiss Art Award in 2013 and the Prix Anderfuhren in 2012. They are included in several public collections in Switzerland, France and the Netherlands. They have published 9 monographs to date.

photo : Aurelien Mole
Heredity Paintings
9th November, 2017 — 23rd December, 2017 , Galerie Allen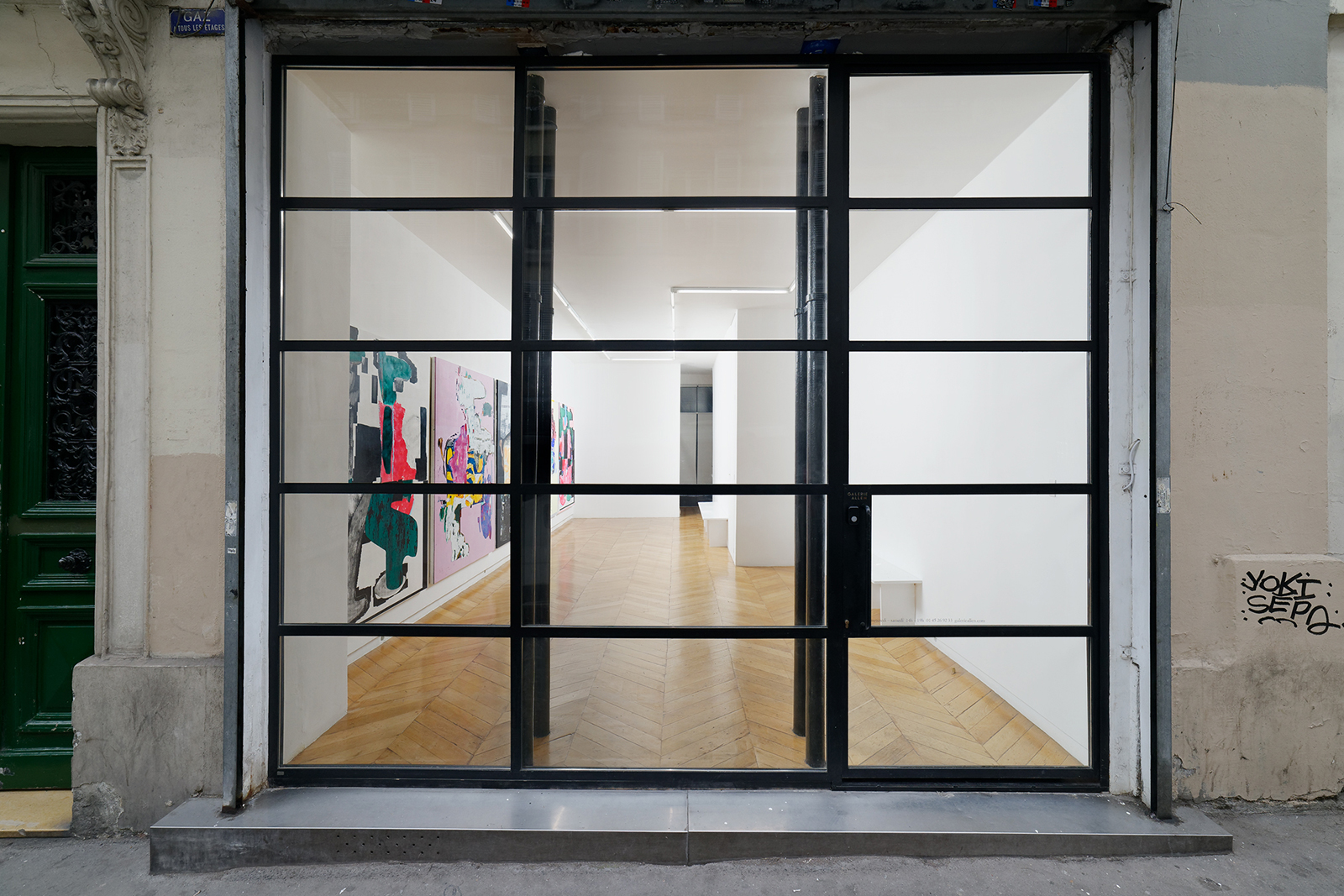 photo : Aurelien Mole
Heredity Paintings
9th November, 2017 — 23rd December, 2017 , Galerie Allen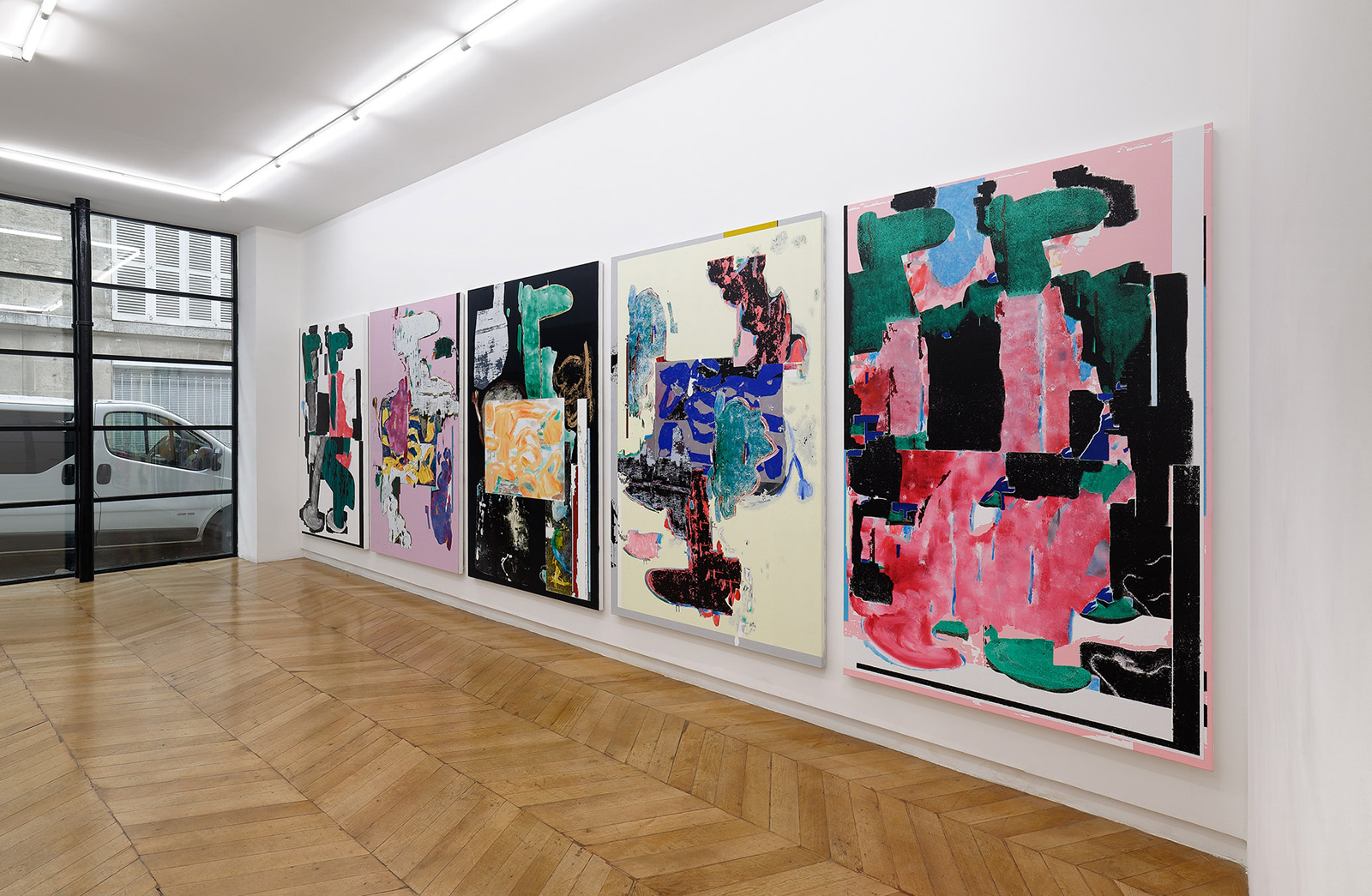 photo : Aurelien Mole
Heredity Paintings
9th November, 2017 — 23rd December, 2017 , Galerie Allen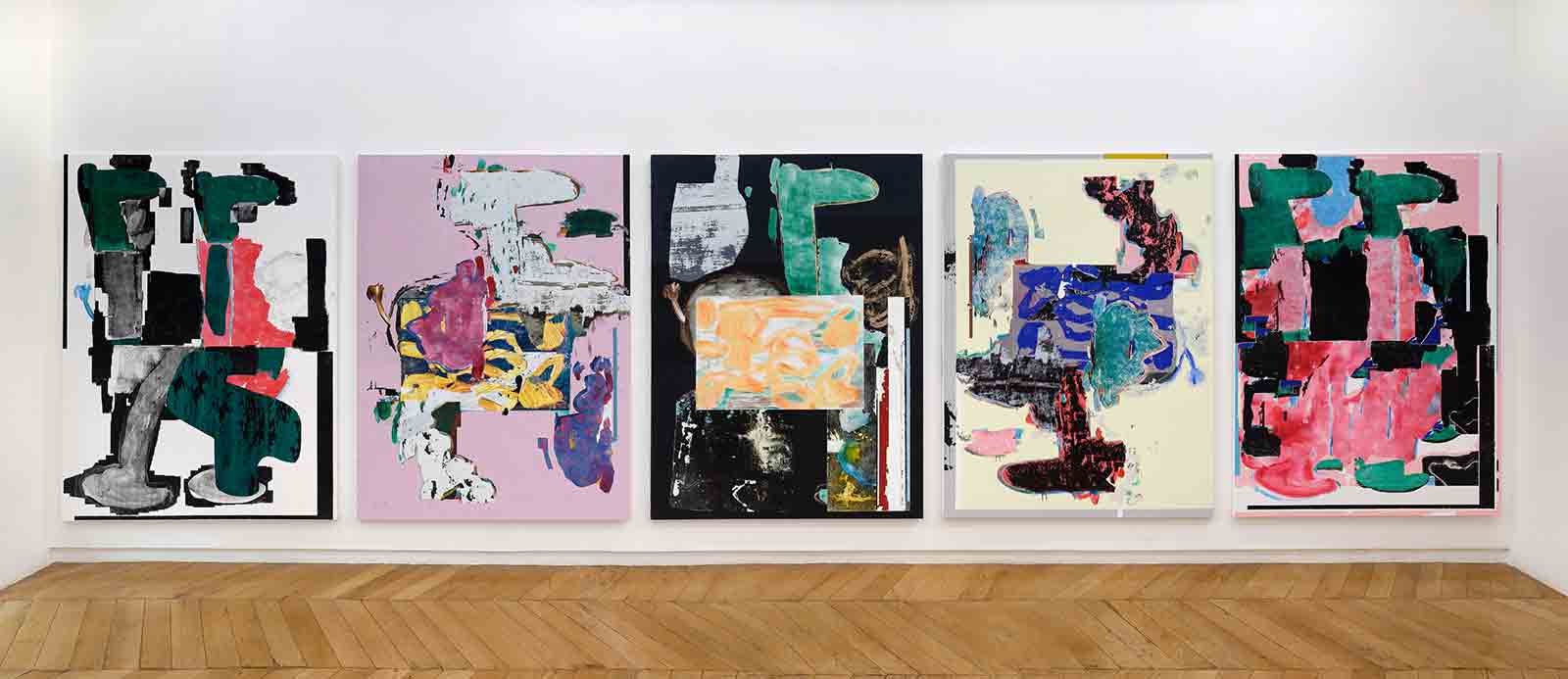 Linus Bill + Adrien Horni
Heredity 312, 2017
silkscreen and acrylic on canvas
190 x 140 cm
photo : Aurelien Mole
courtesy the artists and Galerie Allen, Paris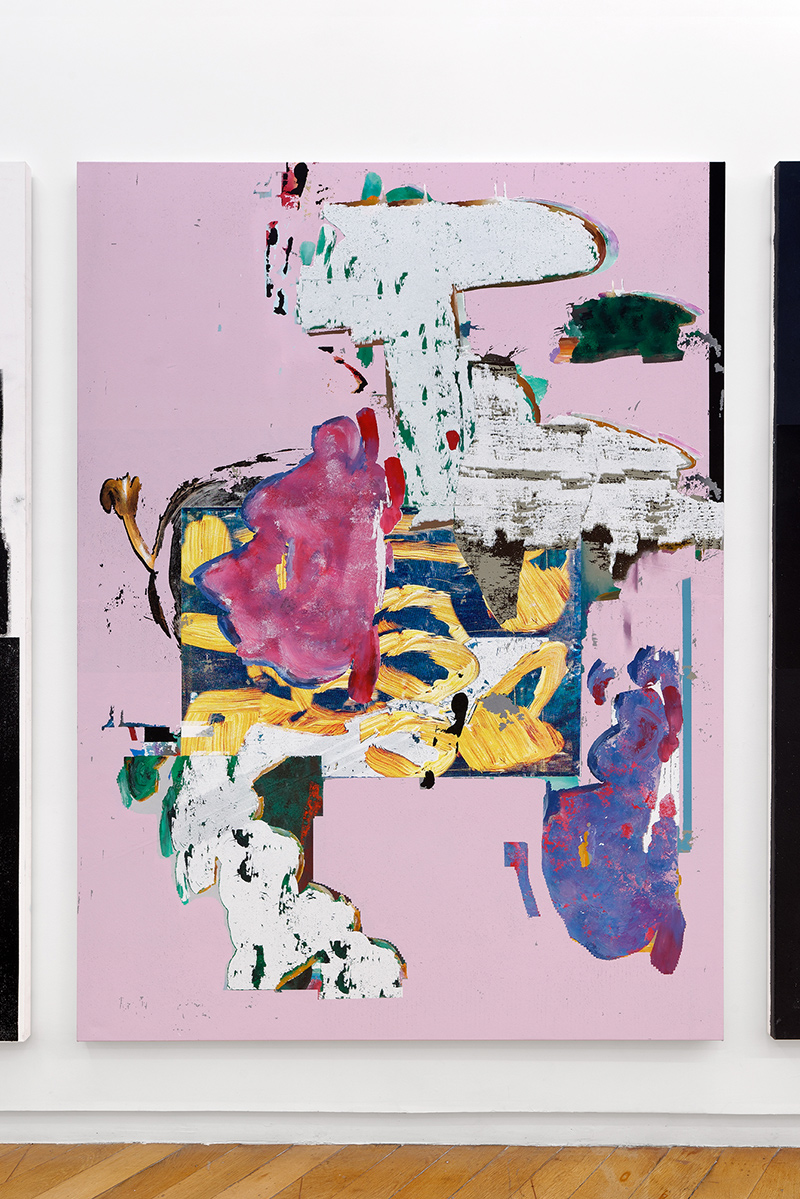 Linus Bill + Adrien Horni
Heredity 038, 2017
silkscreen and acrylic on canvas
190 x 140 cm
photo : Aurelien Mole
courtesy the artists and Galerie Allen, Paris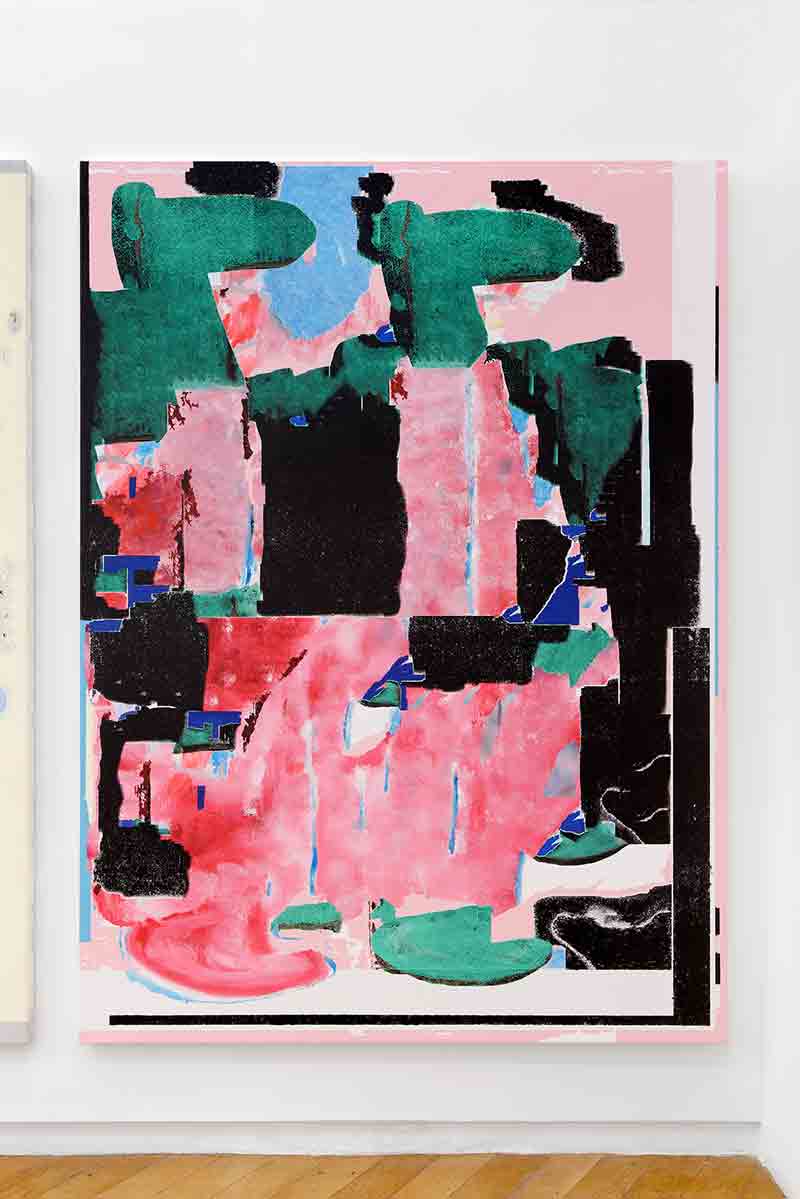 Linus Bill + Adrien Horni
Heredity 319, 2017
silkscreen and acrylic on canvas
190 x 140 cm
photo : Aurelien Mole
courtesy the artists and Galerie Allen, Paris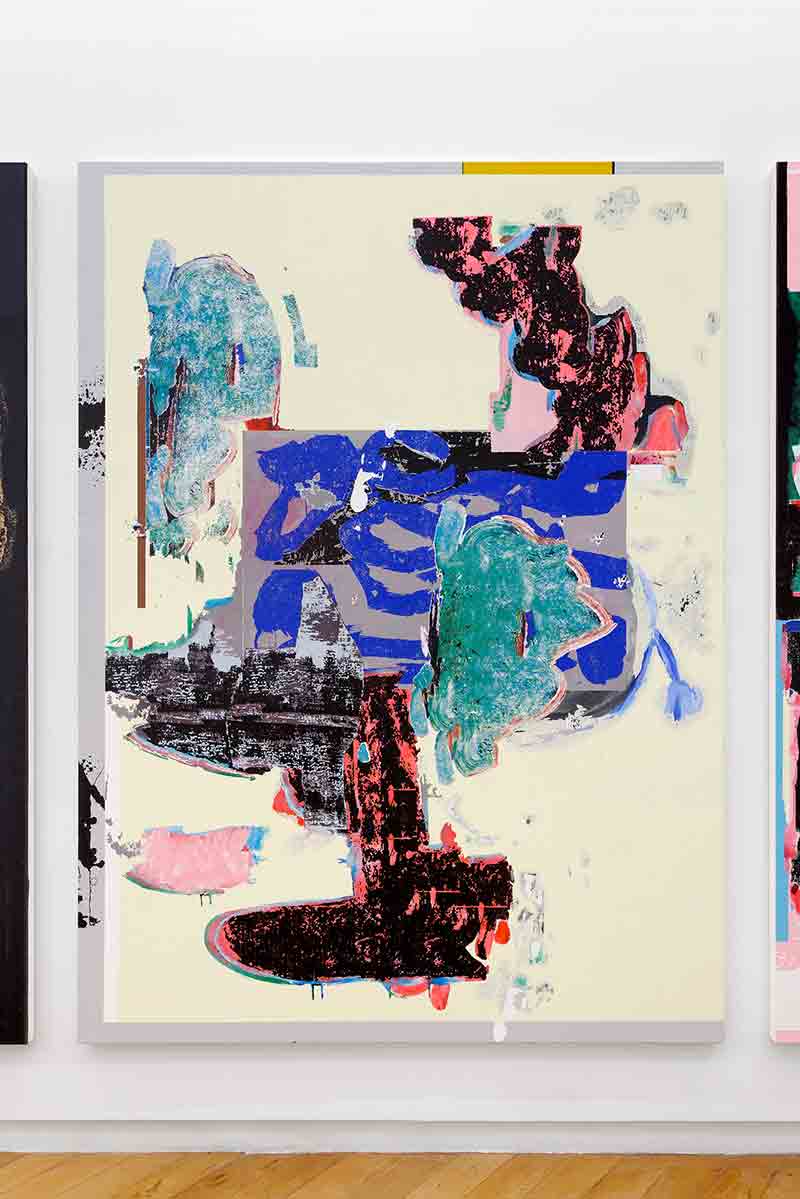 Linus Bill + Adrien Horni
Heredity 158, 2017
silkscreen and acrylic on canvas
190 x 140 cm
photo : Aurelien Mole
courtesy the artists and Galerie Allen, Paris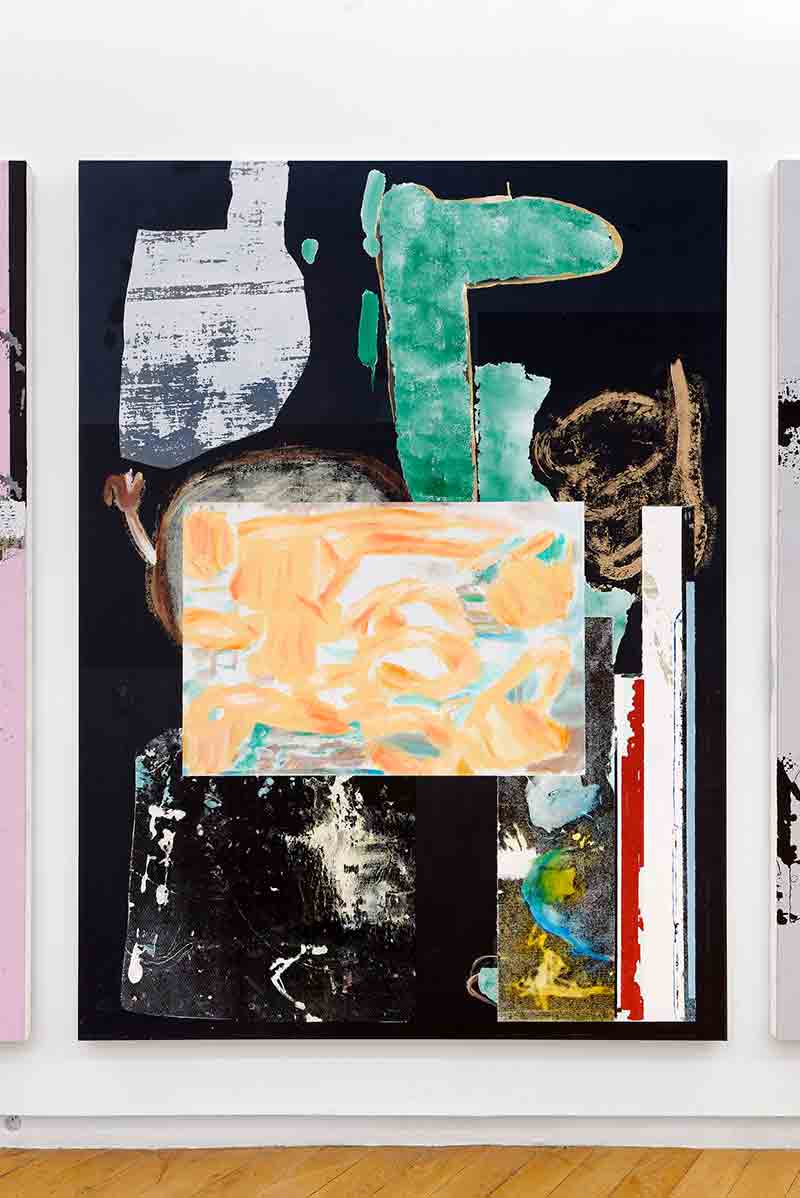 Linus Bill + Adrien Horni
Heredity 261, 2017
silkscreen and acrylic on canvas
190 x 140 cm
photo : Aurelien Mole
courtesy the artists and Galerie Allen, Paris