Gemälde 2015
— Linus Bill + Adrien Horni
28th May, 2015 — 25th July, 2015
Press release
La Galerie Allen est heureuse de présenter la première exposition personnelle en France du duo d'artistes suisses Linus Bill + Adrien Horni.
À une époque où elles se voient multipliées, exposées et diffusées à un point que nul n'aurait pu prévoir, la valeur des images se trouve simultanément accrue et réduite à néant par leur reproduction facilitée et la négation de toute notion de propriété à leur égard. C'est précisément ce moment que Linus Bill + Adrien Horni ont choisi pour restaurer les fondements et la hiérarchie de l'image. Créant des oeuvres d'art autonomes et de dimensions supérieures à la taille humaine alors que la plupart des images sont aujourd'hui conçues et présentées exclusivement sur des écrans, le duo d'artistes suisses nous fait reconsidérer la genèse, la chronologie et la géographie de l'image, jusqu'à sa conclusion la plus probable.
_________

ENGLISH
In a time of previously unforeseen plurality, visibility and distribution, the value of the image has been elevated in its usefulness as a tool and simultaneously annihilated by its ease of multiplication and impossibility of ownership. Linus Bill + Adrien Horni seize this moment to reestablish the foundations and hierarchy of the image. Creating individual artworks on a greater-than-human scale when most images are imagined and exist only on a screen, the Swiss artist duo have us reconsider image genesis, its chronology and geography, followed by its likely conclusion.
Exhibition view
Gemälde 2015
28th May, 2015 — 25th July, 2015 , Galerie Allen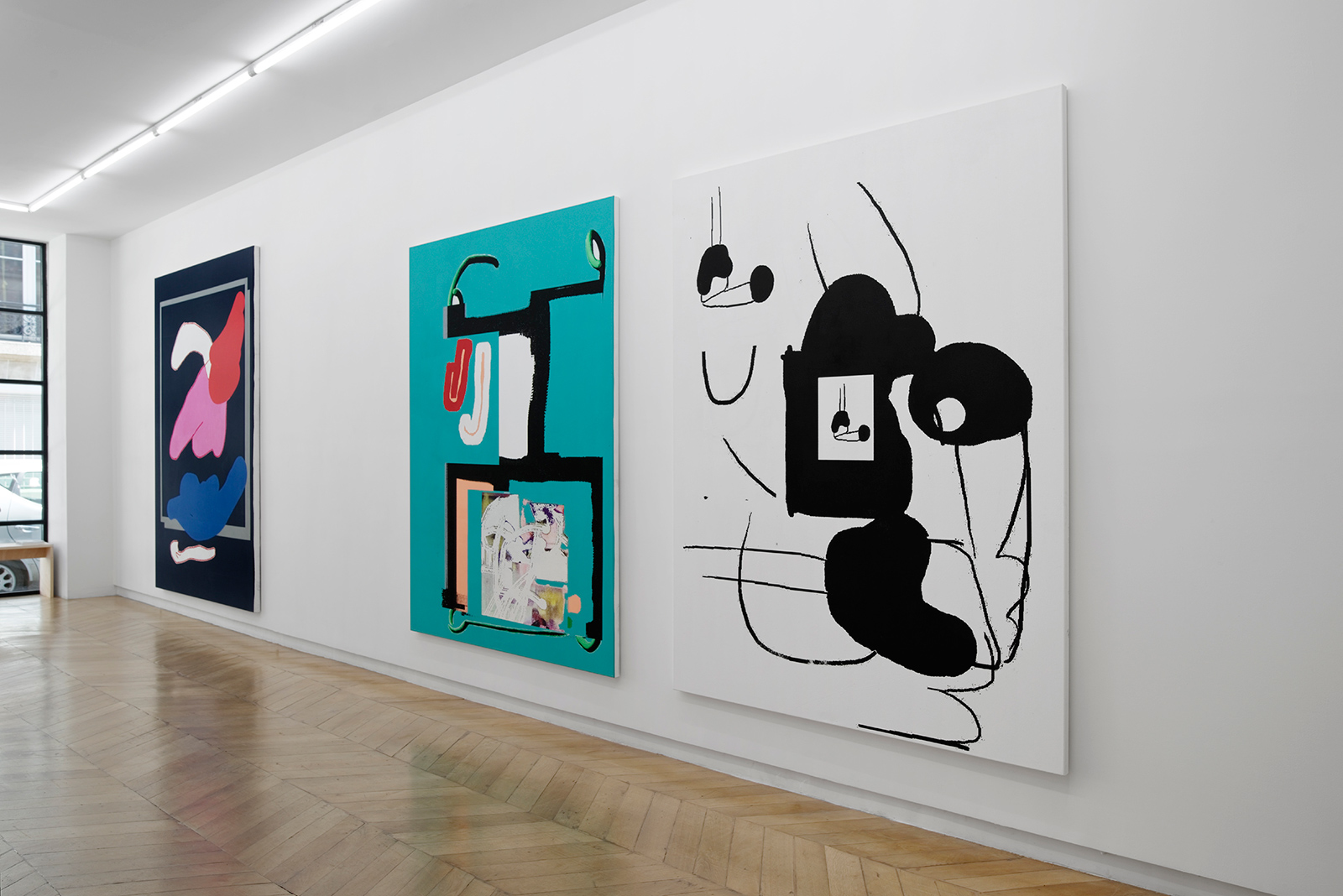 Exhibition view
Gemälde 2015
28th May, 2015 — 25th July, 2015 , Galerie Allen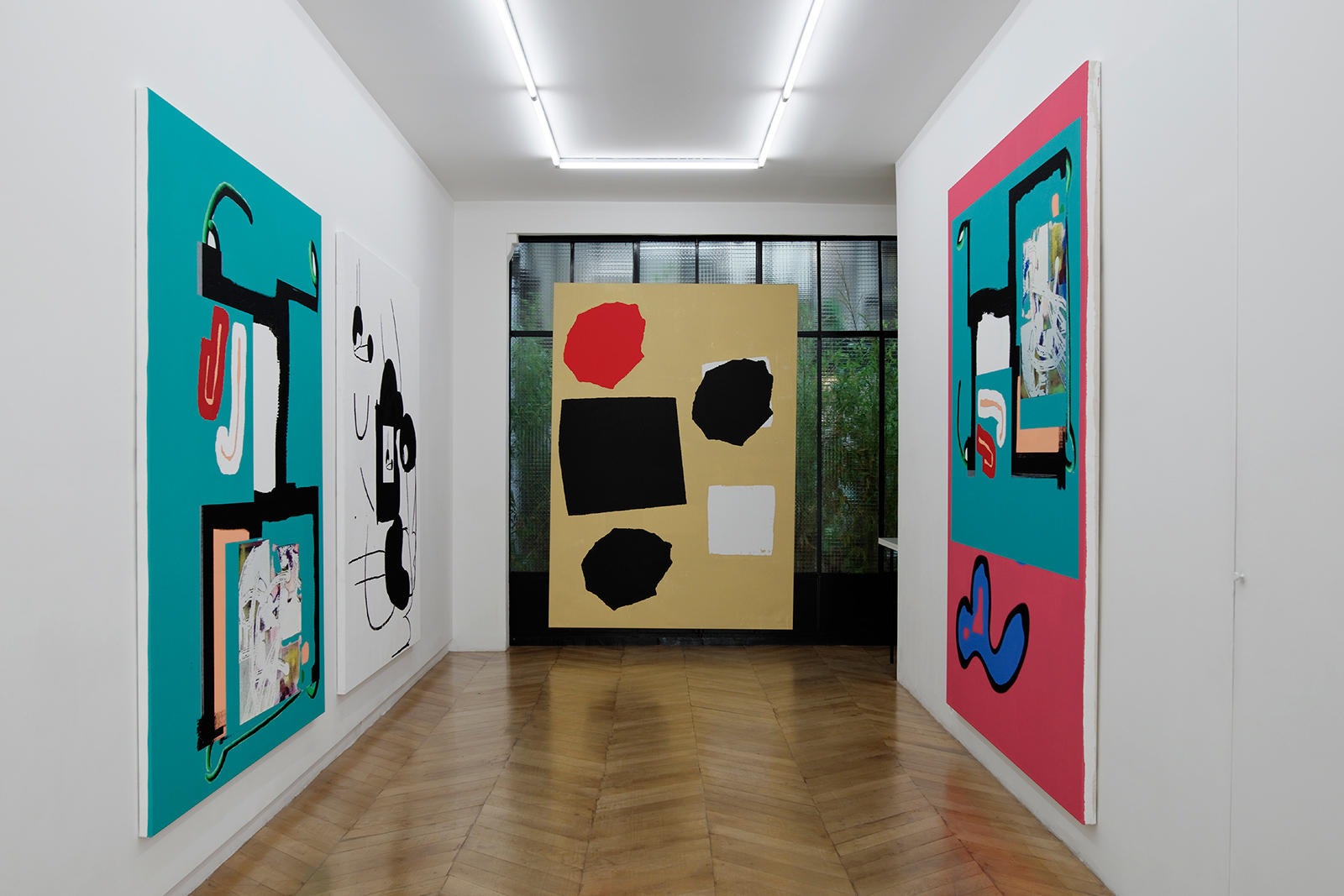 Exhibition view
Gemälde 2015
28th May, 2015 — 25th July, 2015 , Galerie Allen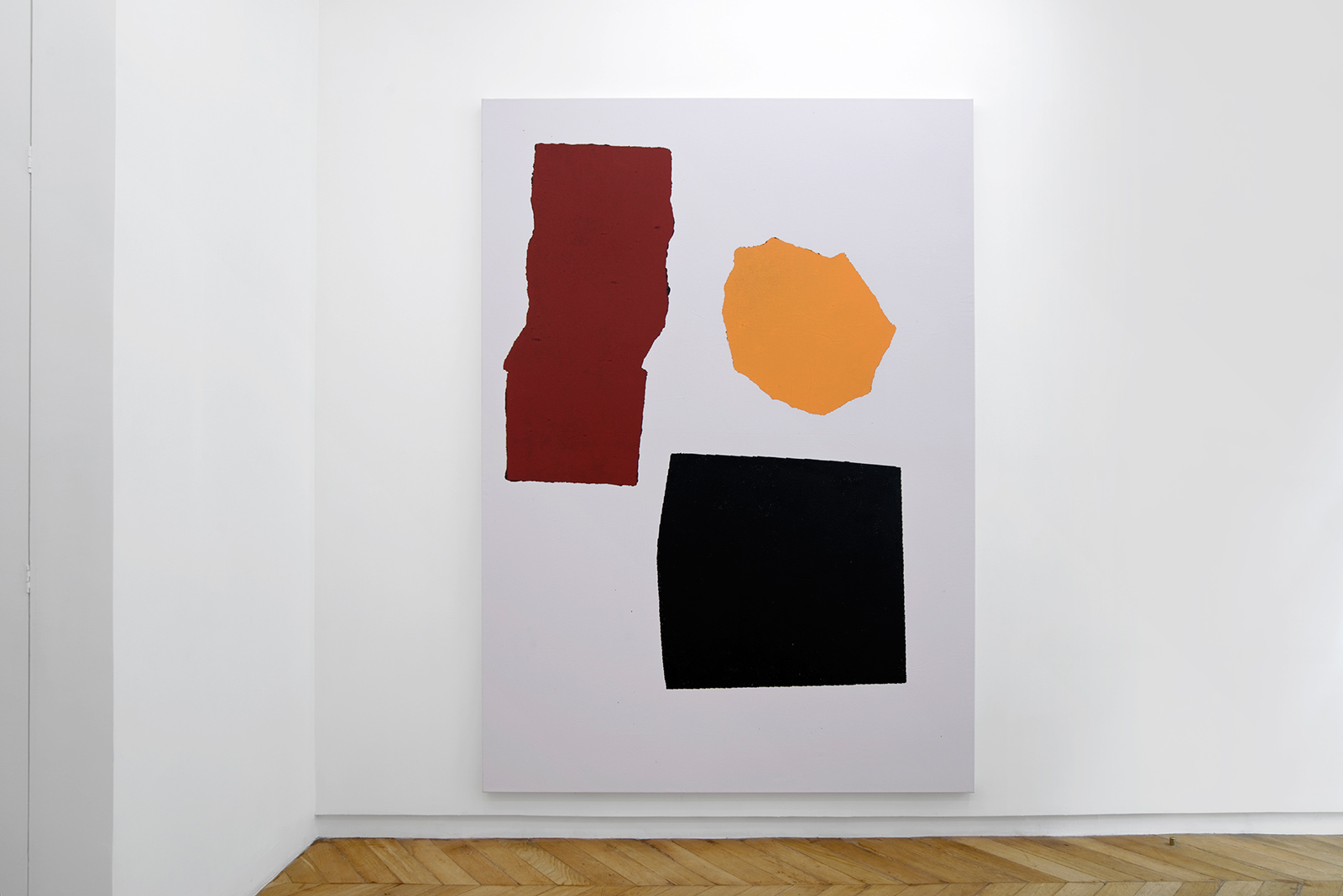 Exhibition view
Gemälde 2015
28th May, 2015 — 25th July, 2015 , Galerie Allen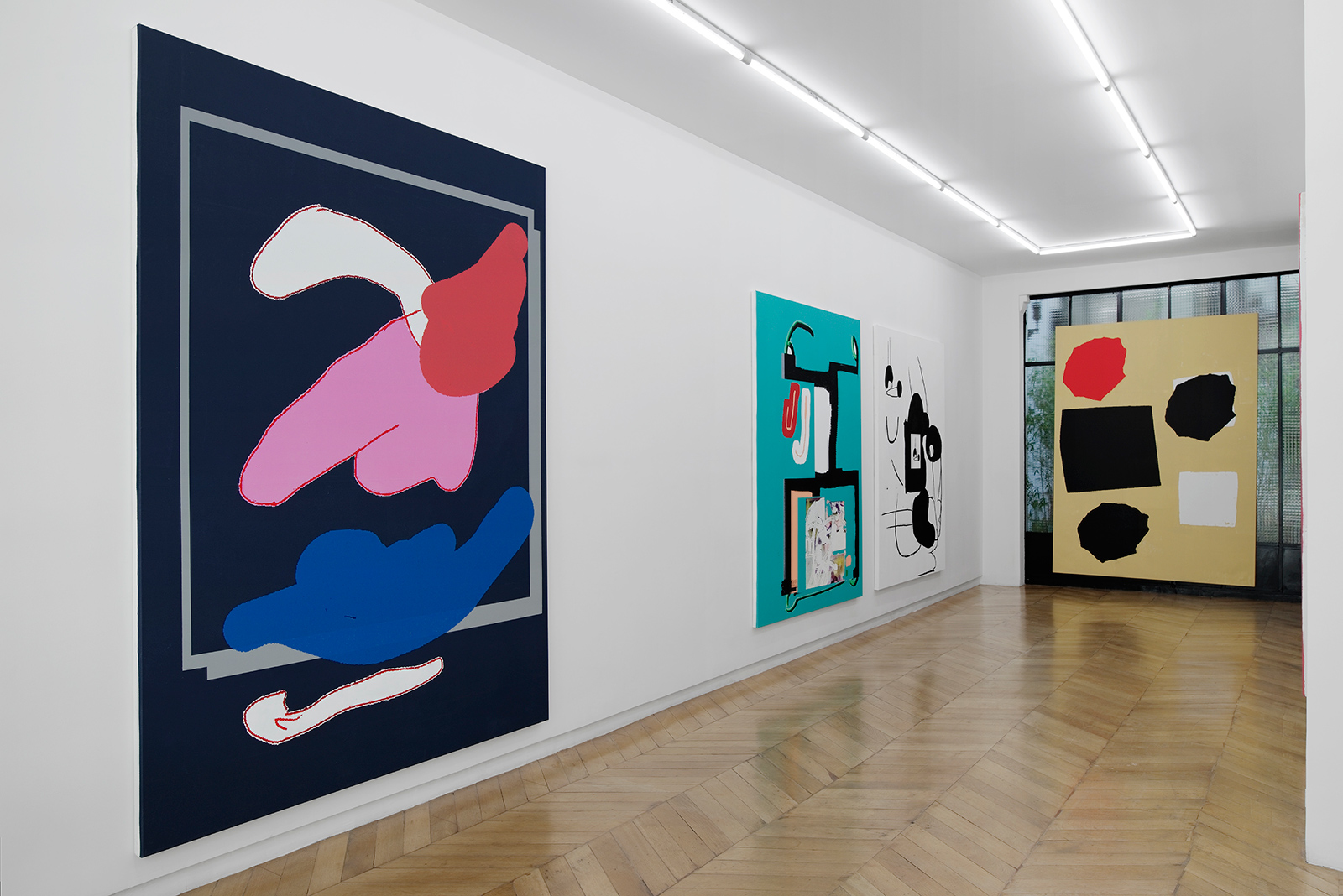 Exhibition view
Gemälde 2015
28th May, 2015 — 25th July, 2015 , Galerie Allen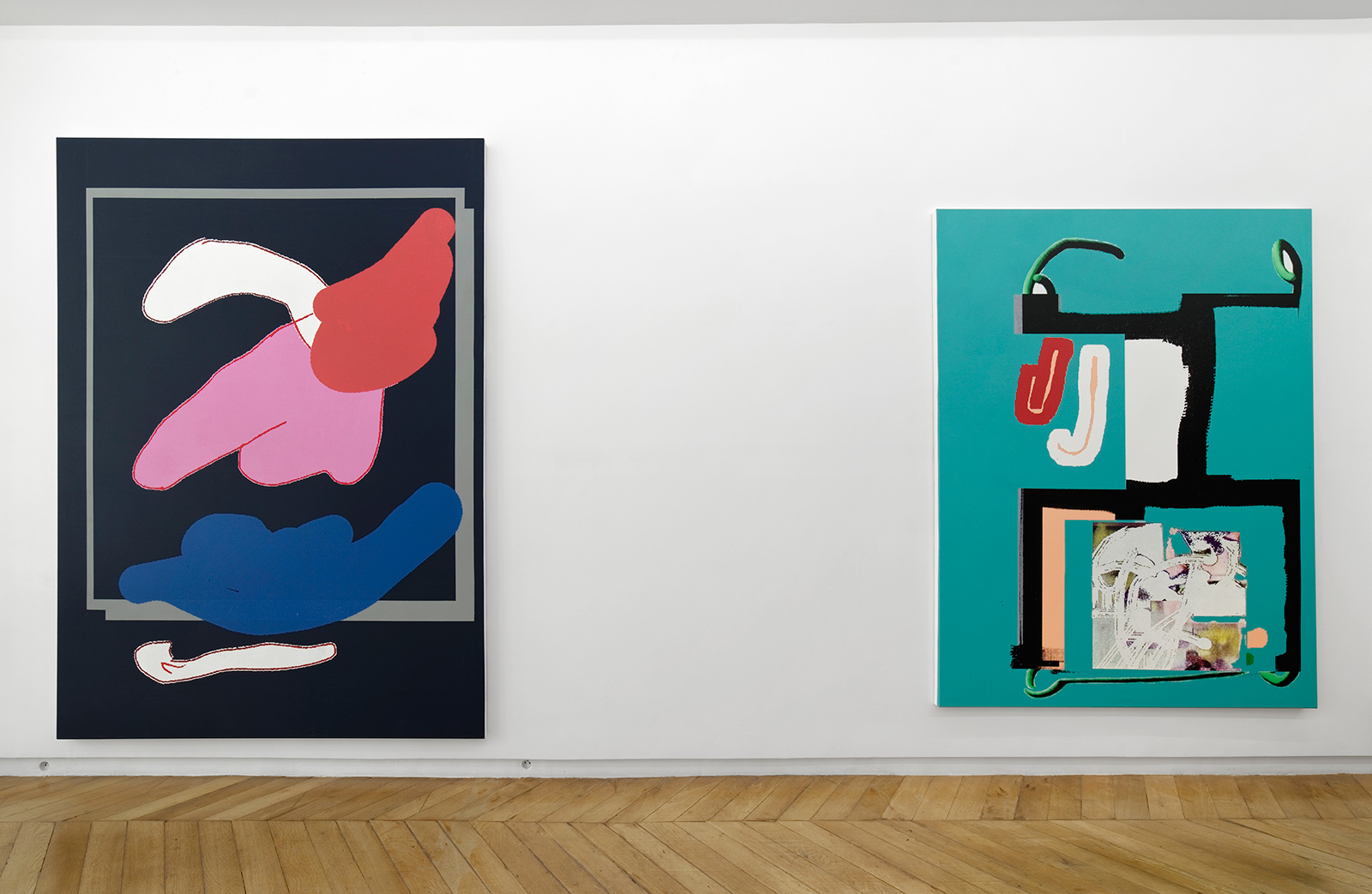 Linus Bill + Adrien Horni
Gemälde, p. 91, 2015
Silkscreen and acrylic on canvas
240 x 170 cm
Courtesy the artists and Galerie Allen, Paris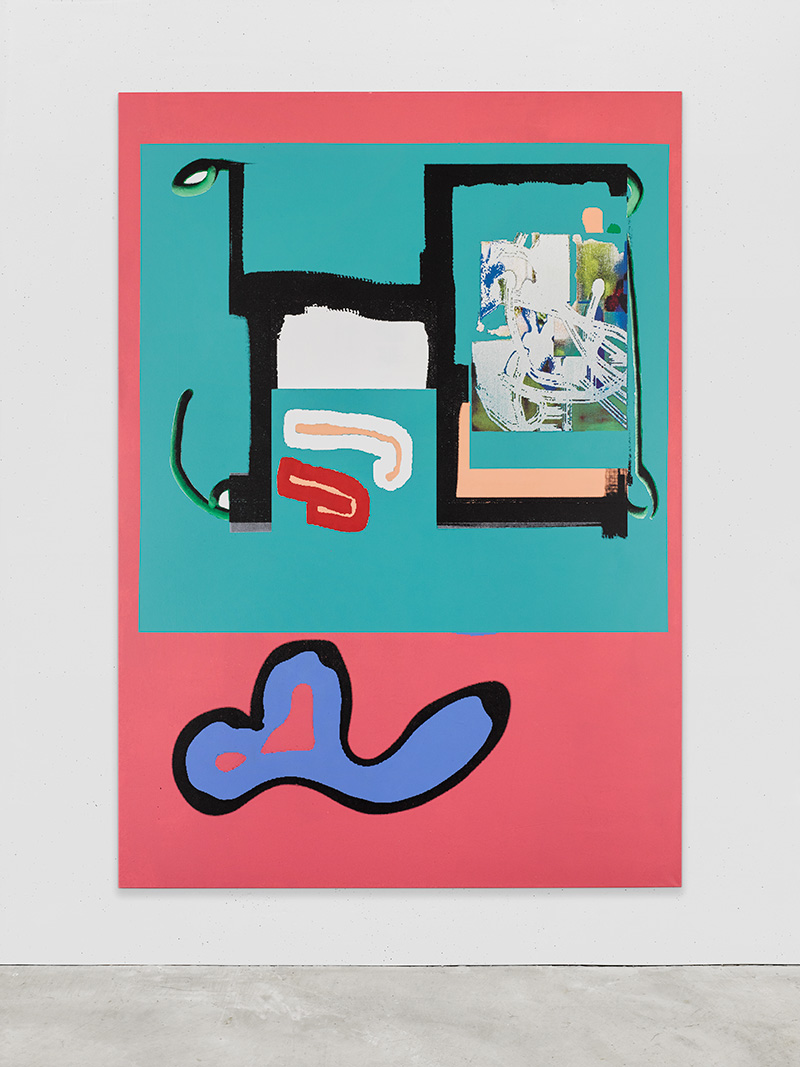 Linus Bill + Adrien Horni
Gemälde, p. 75, 2015
silkscreen and acrylic on linen
240 x 170 cm
courtesy the artists and Galerie Allen, Paris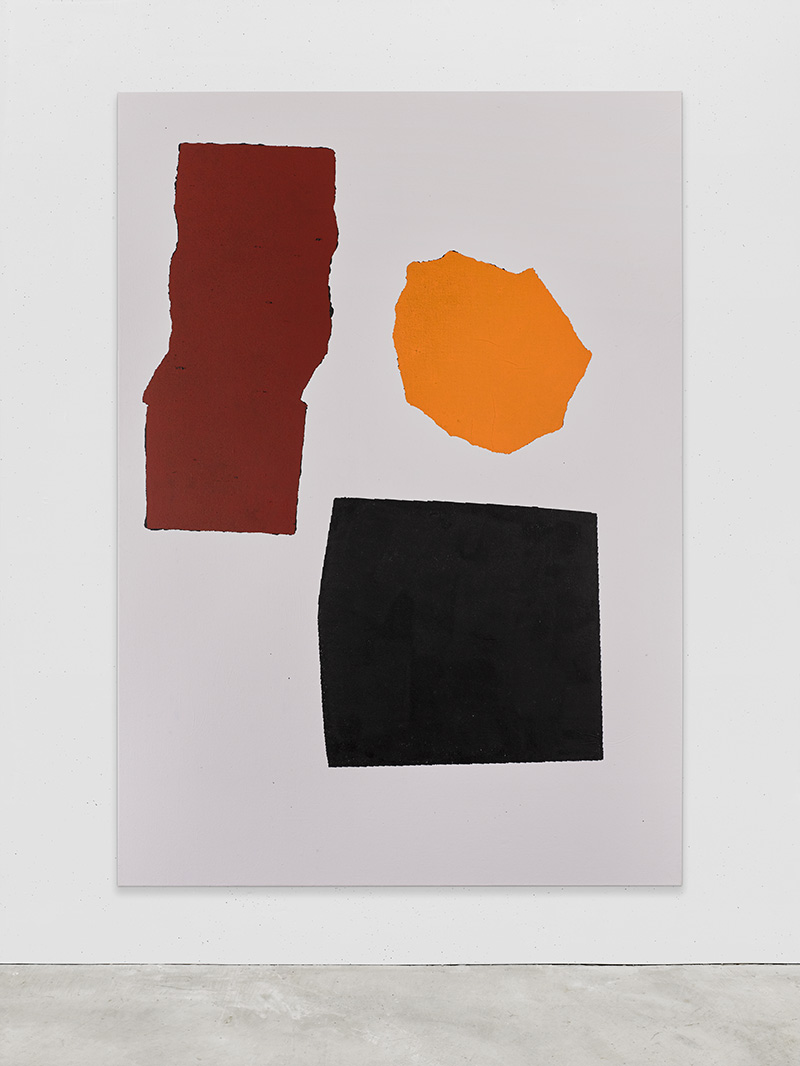 Linus Bill + Adrien Horni
Gemälde, p. 161, 2015
silkscreen and acrylic on canvas
200 x 150 cm
courtesy the artists and Galerie Allen, Paris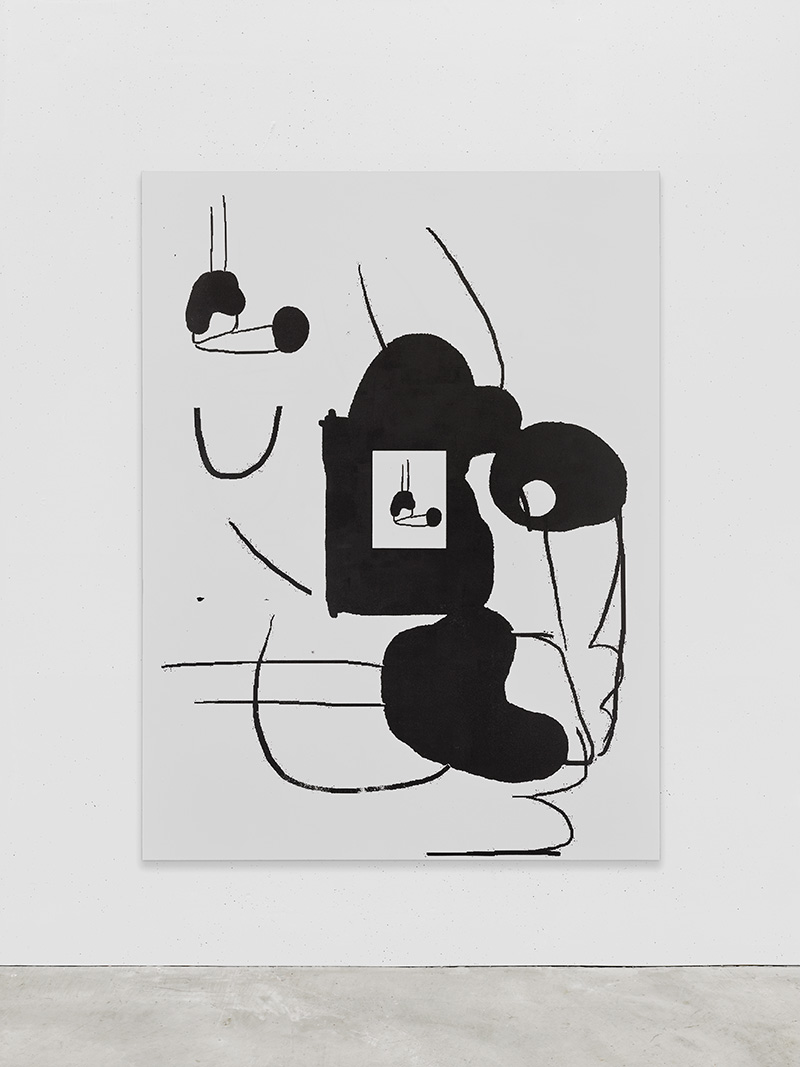 Linus Bill + Adrien Horni
Gemälde, p. 139, 2015
Silkscreen and acrylic on canvas
200 x 150 cm
courtesy the artists and Galerie Allen, Paris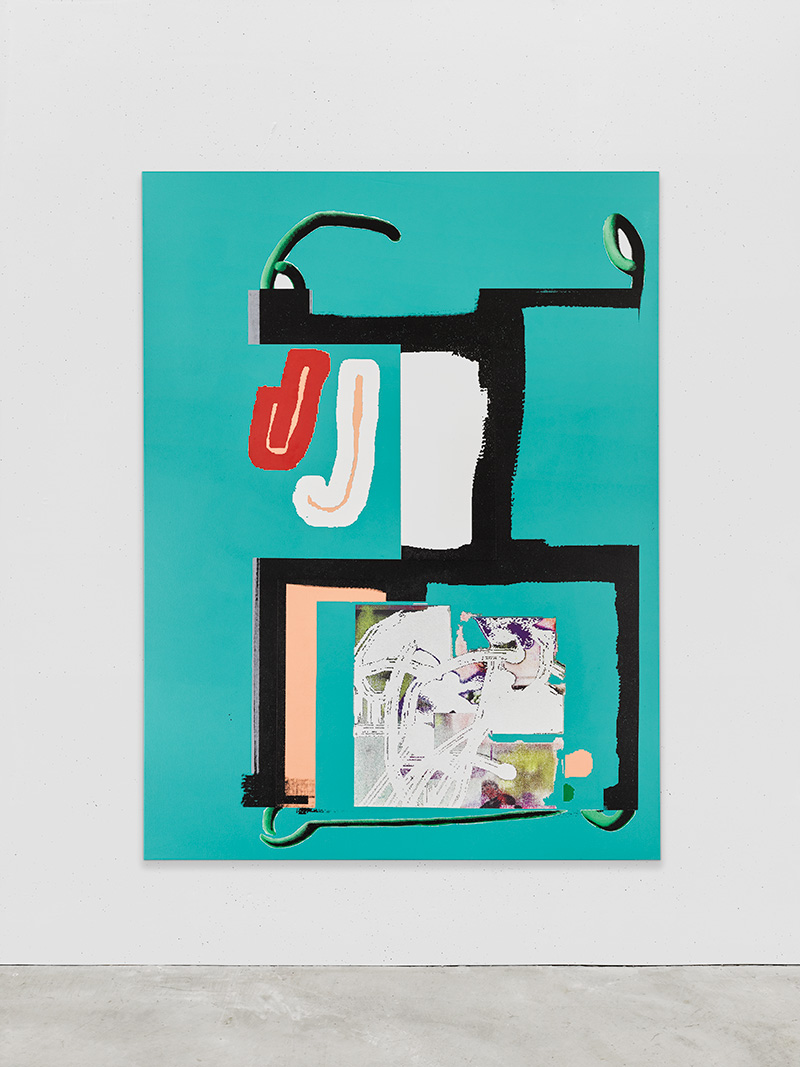 Linus Bill + Adrien Horni
Gemälde, p. 73, 2015
silkscreen and acrylic paint on linen
240 x 170 cm
courtesy the artists and Galerie Allen, Paris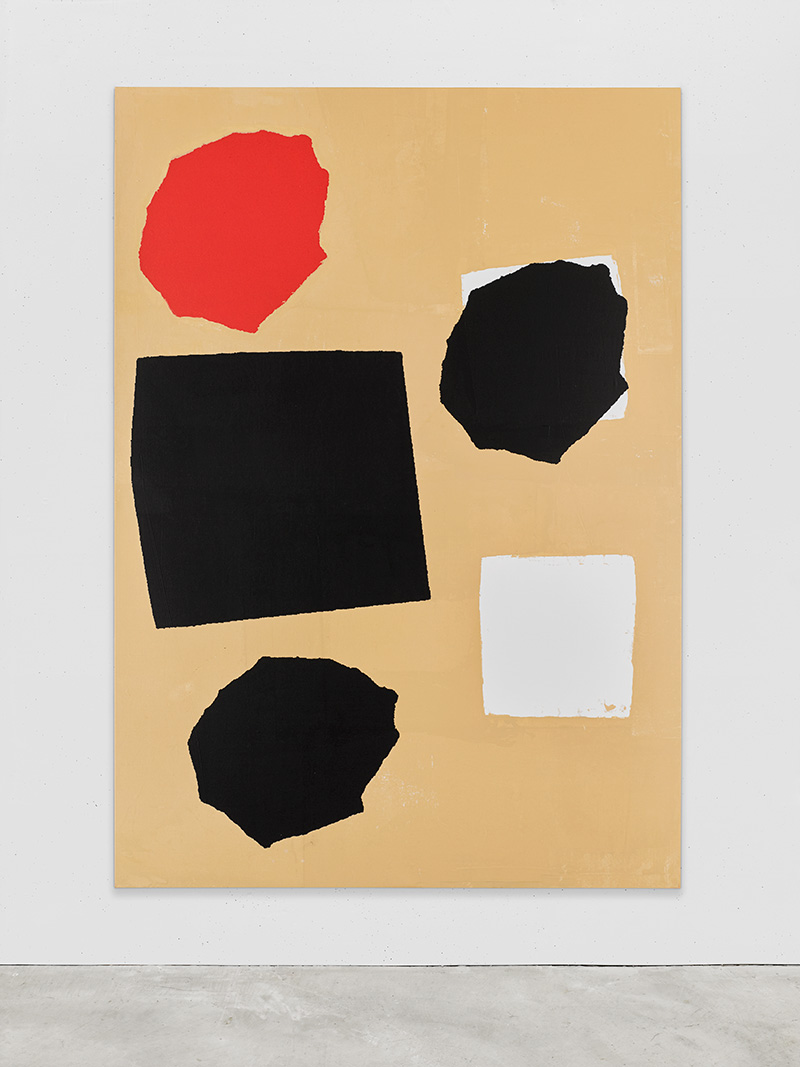 Linus Bill + Adrien Horni
Gemälde, p. 93, 2015
Silkscreen and acrylic paint on linen
240 x 170 cm
Courtesy the artists and Galerie Allen, Paris