Delta
— Colin Snapp
22nd September, 2016 — 29th October, 2016
Press release
For his new exhibition 'Delta', Colin Snapp confers a romantic poetry upon 'intermediary' objects referring simultaneously to phenomenological perception and artistic production.
A collection of tourist coach windows is installed on the gallery floor. For the artist, they contain 'the history of a multitude of looks'.[1] Both a comforting and reassuring presence for passengers, the glass panes also implement a physical disassociation between the present moment and the landscape as it passes by. By isolating these windows from their functional context, the internal / external distinction is dissolved and this perceptive filter that modifies reality is rendered visible. Beyond the multiple stories contained within the various windows, a critical view of our contemporary society emerges: one that reflects the effects of globalisation and of the virtual as they are embodied by passive tourists immobilised behind the windows of buses, the lenses of their sunglasses and cameras, and inevitably their smartphone screens. Superposed filters and the impulse to record moments of nature in the flatness of an image detail a desire to deny time, which in spite of attempts at distance and dissociation continues inexorably to slip away.
In the series IRND[2], the artist presents the infrared lenses which he uses to filter light during the filming of his video works and which were cracked or damaged following their use. These too are windows that modify the viewer's perception, the viewer being both the one behind the camera lens and later the one who views the photograph. Beyond the filters, the images speak of travels and in particular moments of contemplation in extraordinary desert landscapes.
From this pictorial research around the potentialities of photographic objects to the criticism of their excessive use, Colin Snapp engages with the gaps between real experiences and the impulse to capture them. Snapp progressively invites us to delve into the real, into an exploration of nature and the modalities of sight by simultaneously associating the transparent, the translucent and the opaque.
Marie Bechetoille
photo : Aurélien Mole
Delta
22nd September, 2016 — 29th October, 2016 , Galerie Allen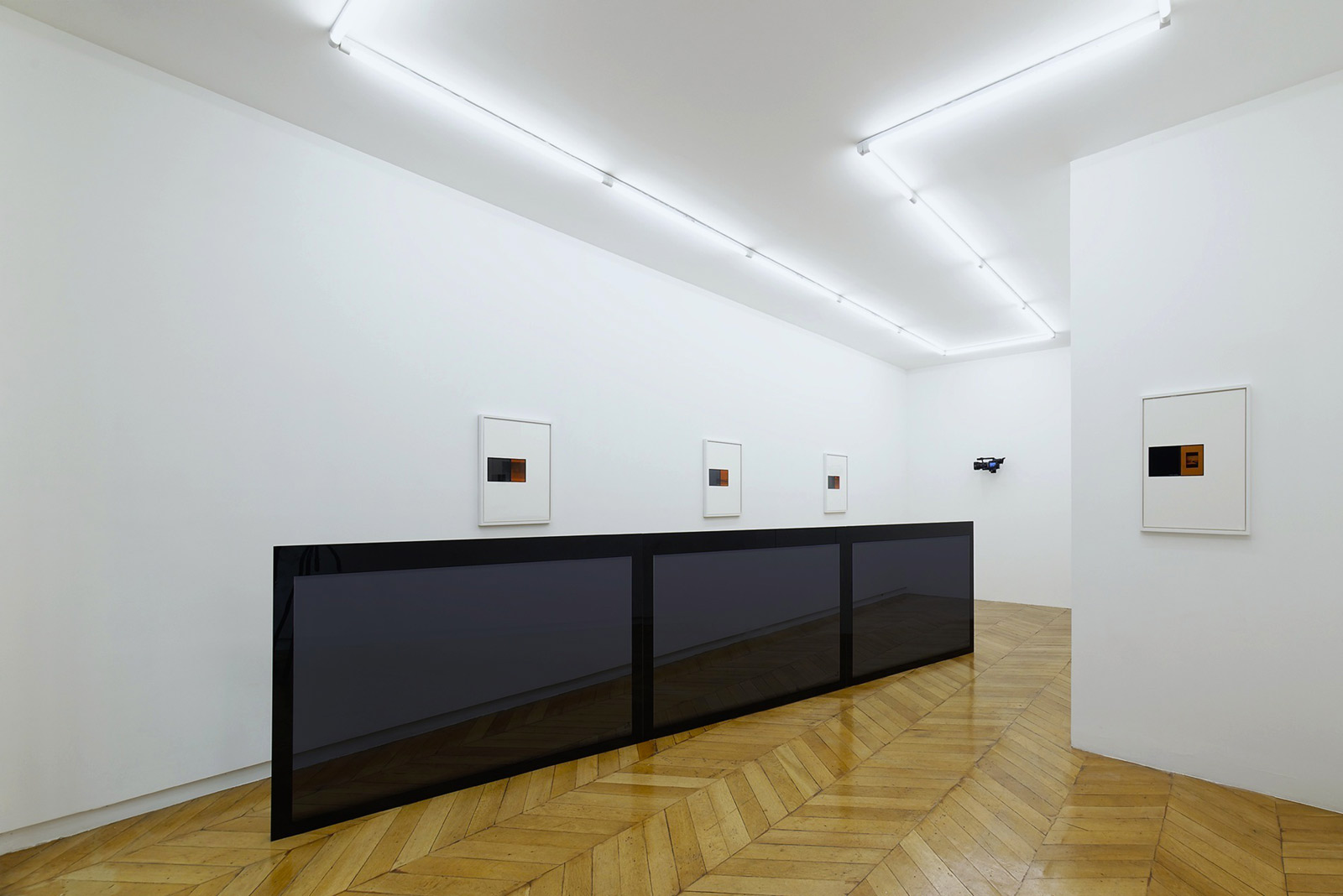 photo : Aurélien Mole
Delta
22nd September, 2016 — 29th October, 2016 , Galerie Allen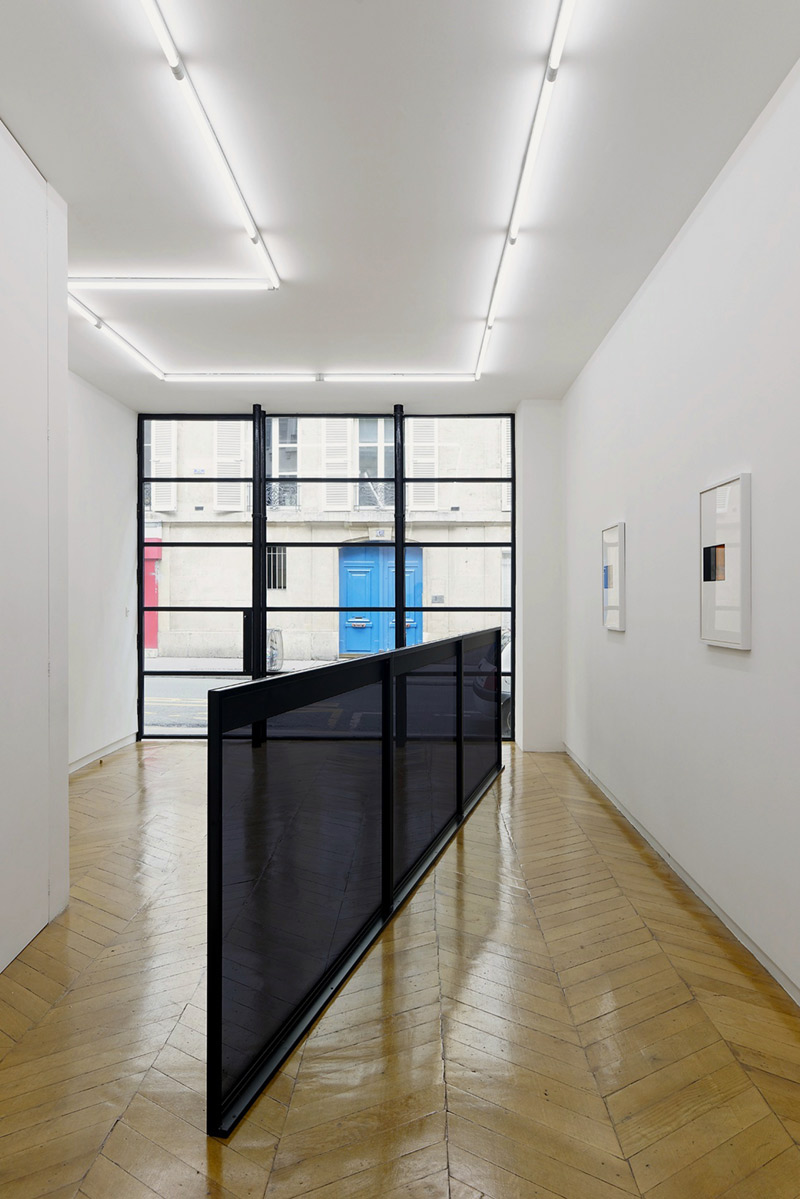 photo: Aurélien Mole
Delta
22nd September, 2016 — 29th October, 2016 , Galerie Allen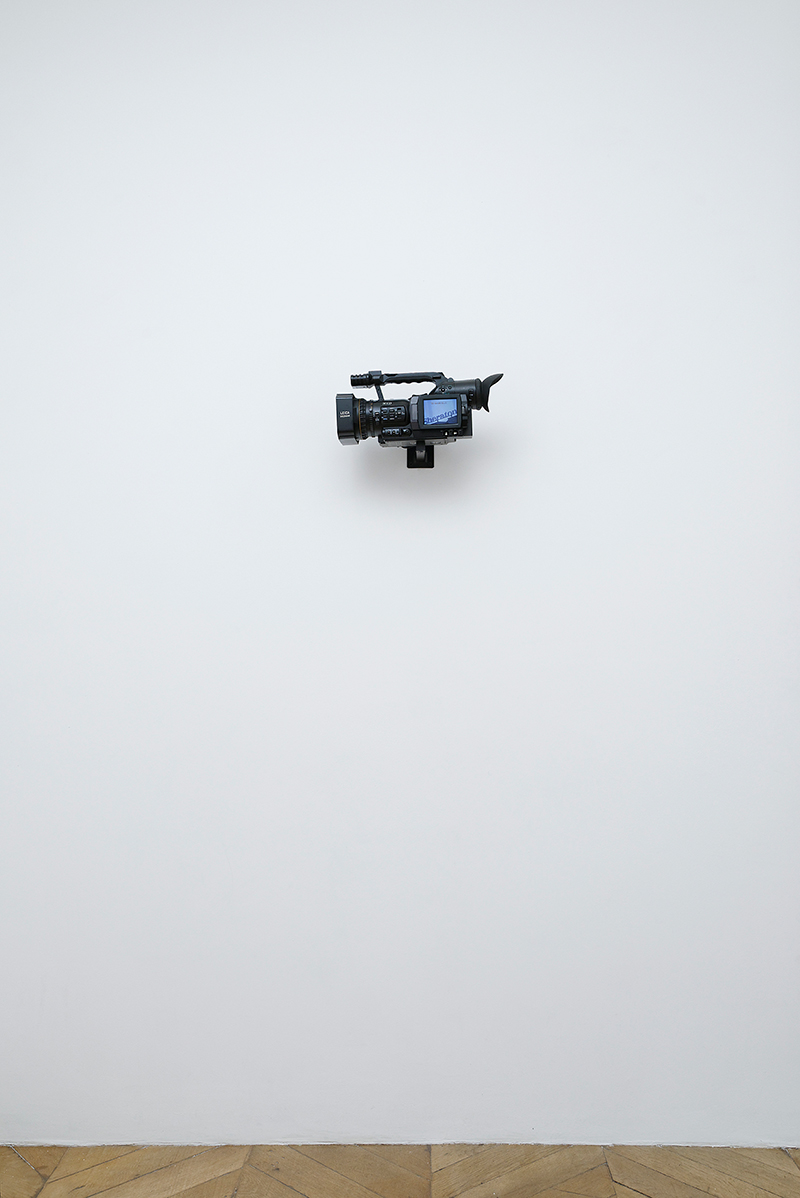 Colin Snapp Delta, 2016 (detail) photo: Aurélien Mole photo : Aurélien Mole
Delta
22nd September, 2016 — 29th October, 2016 , Galerie Allen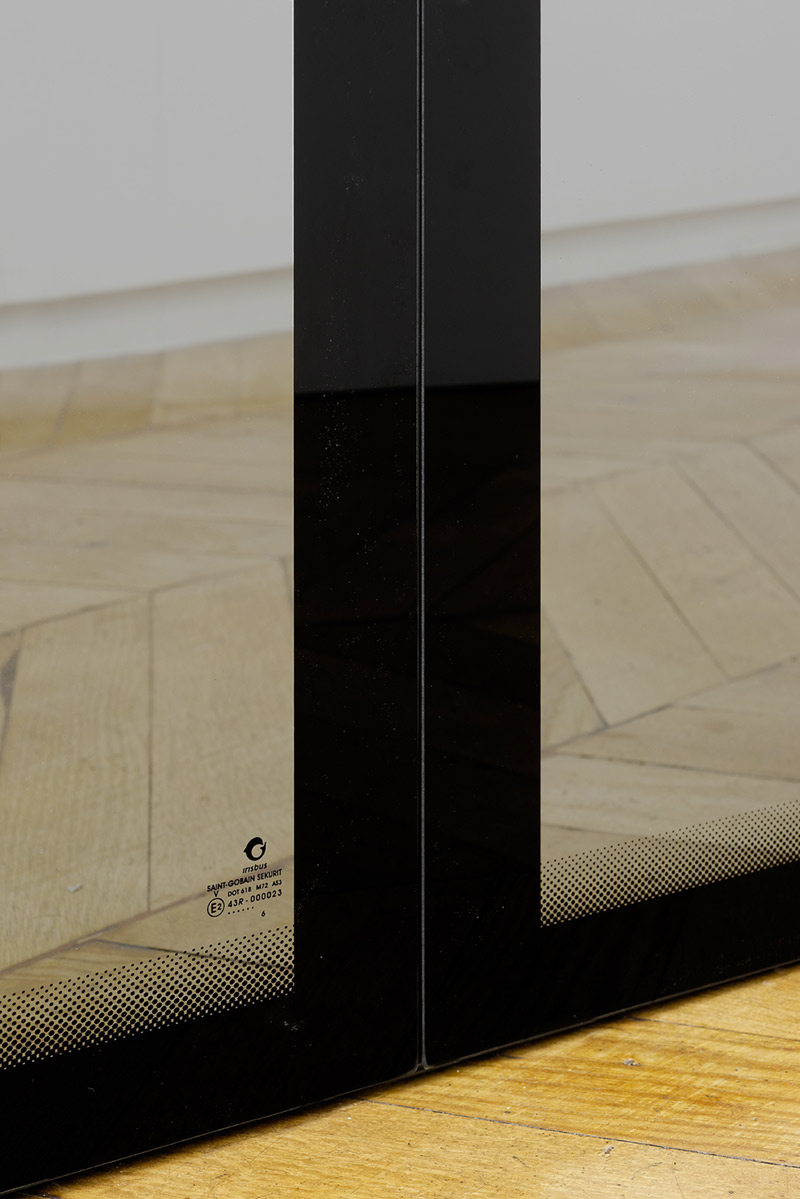 Colin Snapp
IRND Platinium/Amber/3, 2016
infrared ND lens filters, 35mm konica print
Image: 65 x 47 cm
photo : Aurélien Mole
courtesy the artist and Galerie Allen, Paris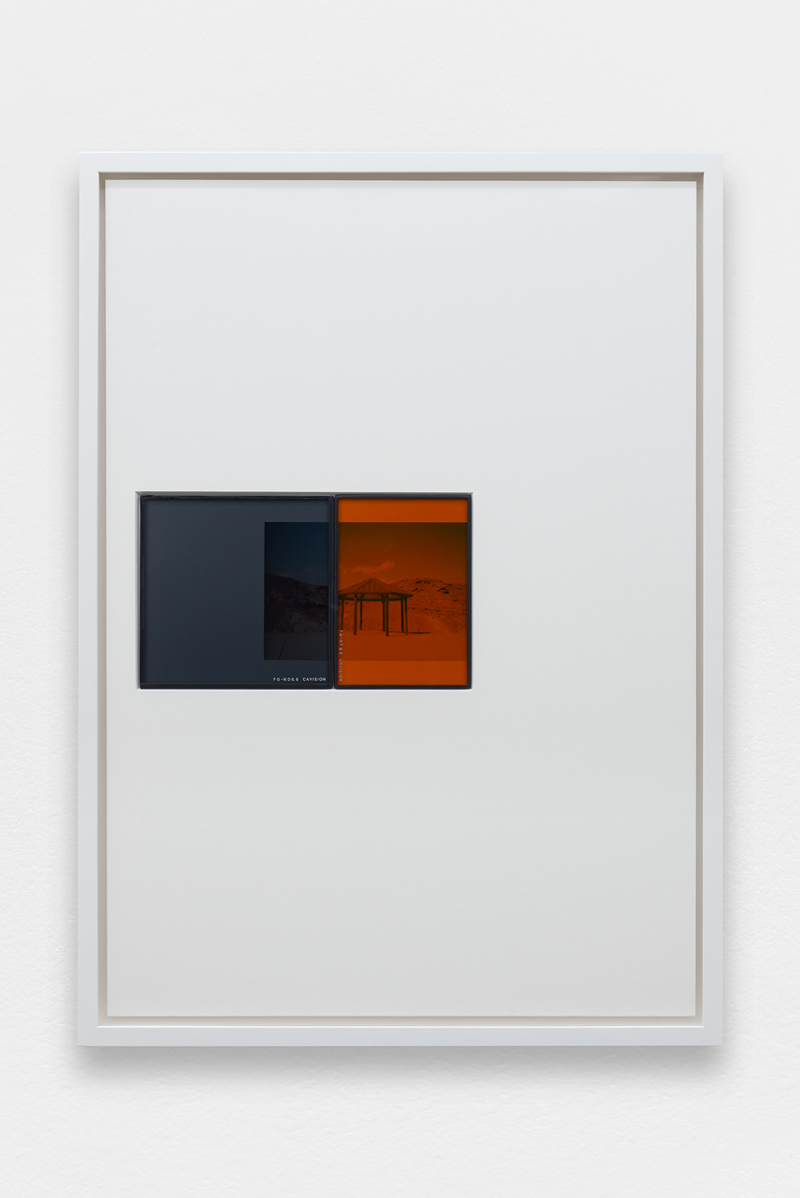 Colin Snapp
IRND Platinium/Amber/2, 2016
infrared ND lens filters, 35mm konica print
Frame: 65 x 47 cm
photo : Aurélien Mole
courtesy the artist and Galerie Allen, Paris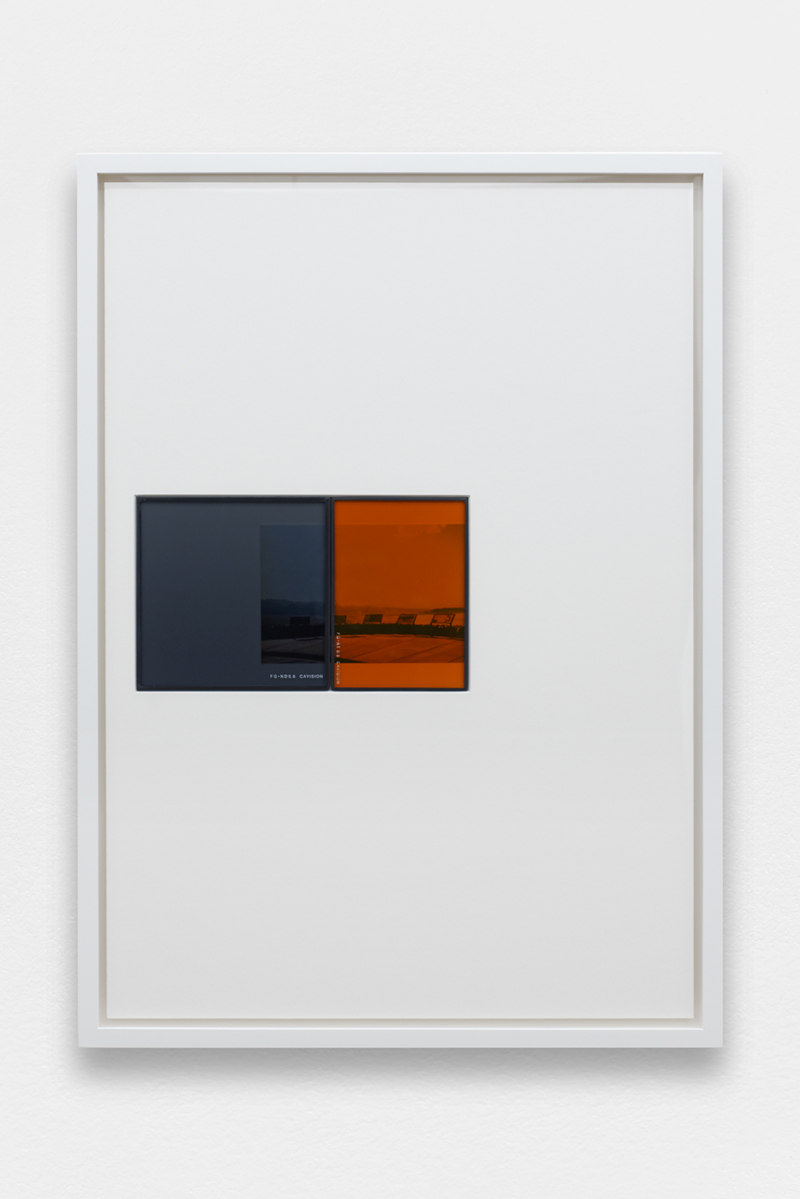 Colin Snapp
Sheraton, 2016
Video and digital video camera
19 x 37 x 22 cm / duration 60 mins
Photo : Aurélien Mole
Courtesy the artist and Galerie Allen, Paris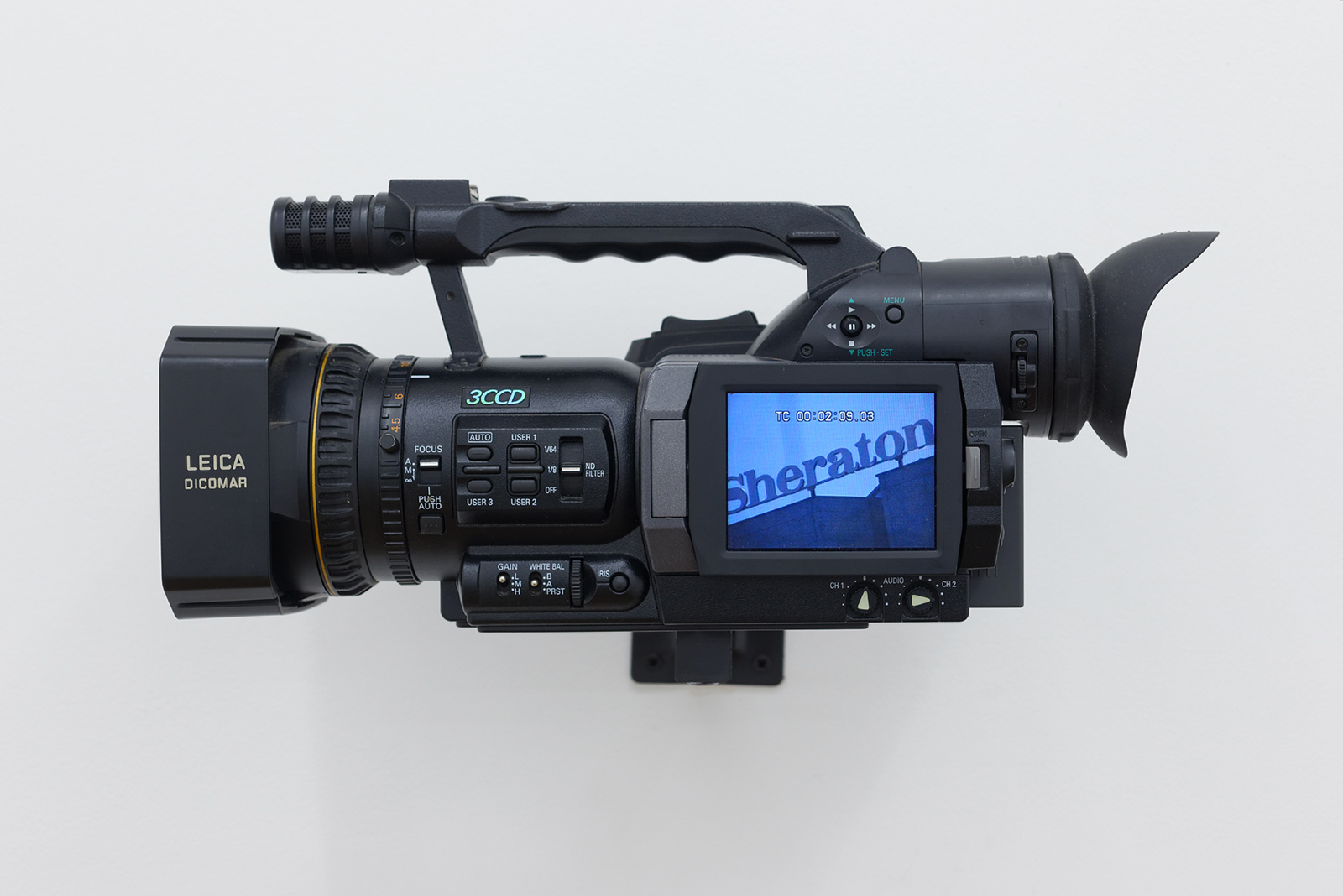 Colin Snapp
IRND Platinium/Amber/1, 2016
infrared ND lens filters, 35mm konica print
Frame: 65 x 47 cm
photo : Aurélien Mole
courtesy the artist and Galerie Allen, Paris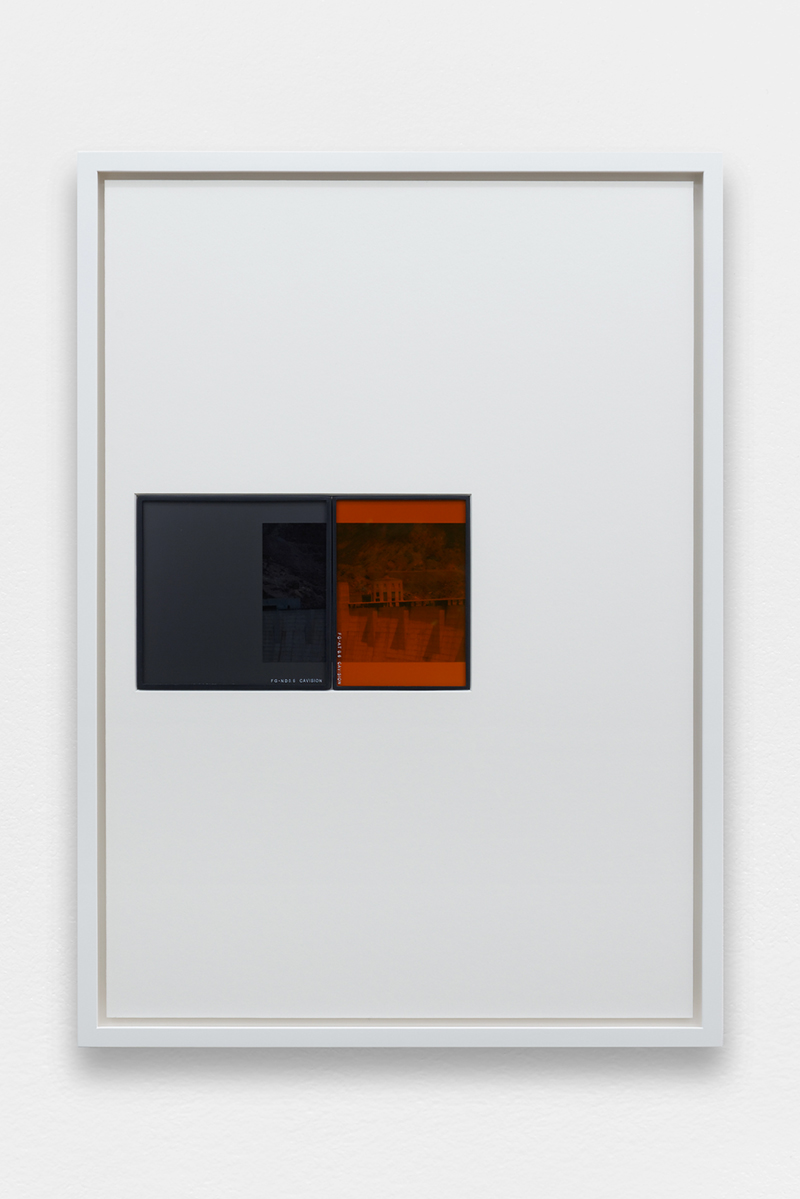 Colin Snapp
Delta, 2016
charter bus windows, tint, and powder coated steel
456 x 111 x 5,5 cm
photo: Aurélien Mole
courtesy the artist and Galerie Allen, Paris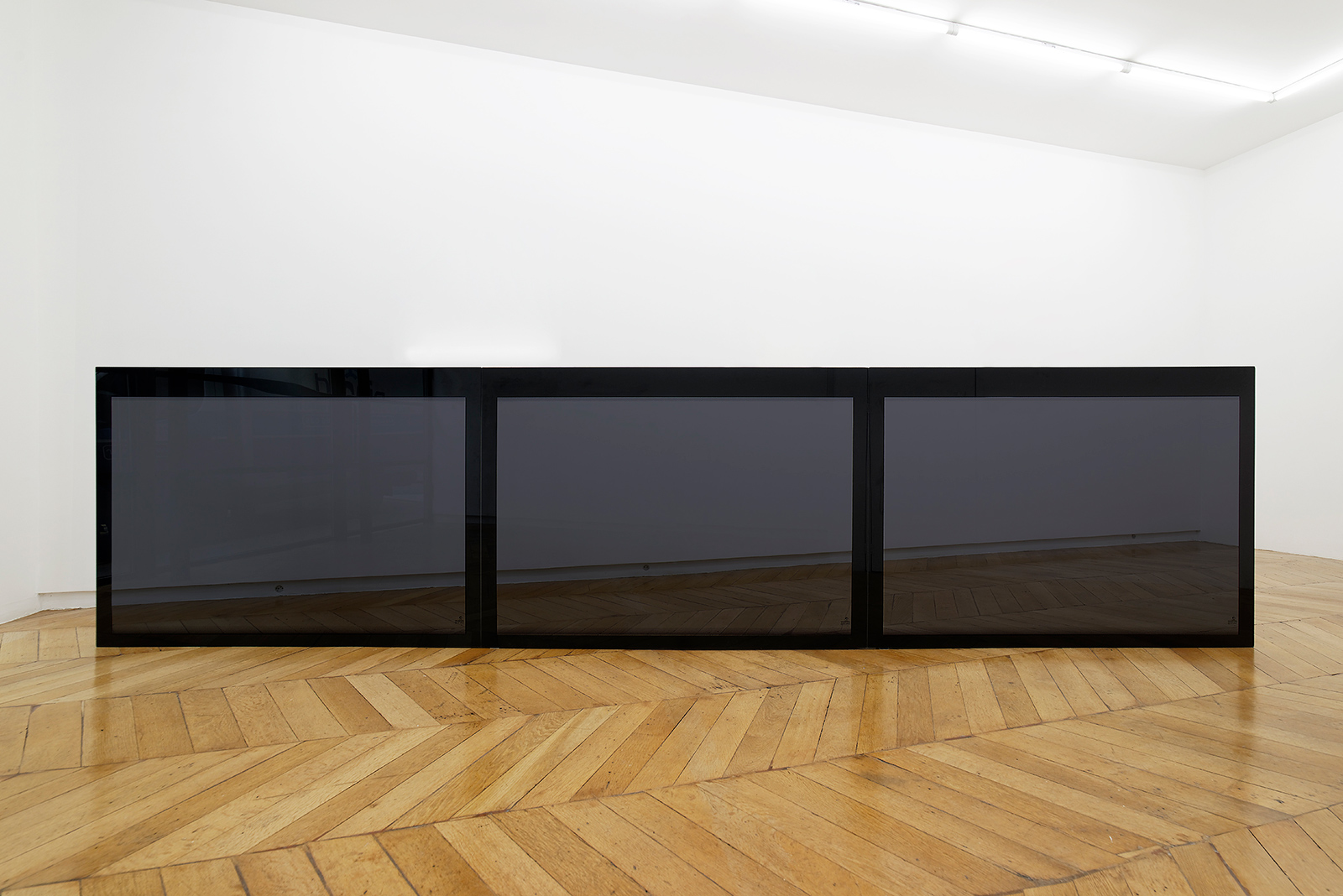 Colin Snapp
IRND Platinium/Sepia/6, 2016
infrared ND lens filters, 35mm konica print
Image: 65 x 47 cm
photo : Aurélien Mole
courtesy the artist and Galerie Allen, Paris