Art-O-Rama 2015 Marseille
— LaŽtitia Badaut Haussmann, Colin Snapp
29th August, 2015 — 30th August, 2015
Press release
For ART-O-RAMA 2015 Paris-based Galerie Allen proposes a two-person show by French artist Laëtitia Badaut Haussmann alongside American artist Colin Snapp. Both artists show a selection of their most recent works that advance upon their ongoing practices.

Reflection and transparency are central to the presentation both returning and revealing information in the works. Sculptures that are furniture made with shiny tiles, transparent filters, and photographs will provide a unique experience exploring the distribution and mediation of information. For Badaut Haussmann, themes of domestic interiors set a stage in one?s life presented through a filter of design and literature. While Snapp presents his concerns with life's mediated experiences with a focus on lenses and screens in the natural landscape.

Laëtitia Badaut Haussmann's tiled benches stand as a functionalist monument from the second half of the 20th century. Acting as both sculpture and furniture it is a place for reflection and a rare indulgence in this setting. Opposite are 7 examples of an ongoing series of 60 framed photographs that appropriate advertising images from the decoration magazine Maison française, dating from 1971 to 1989, obsessively collected by the artist?s grandmother. Removing all trace of text or symbol once revealing their commercial purpose, so as to have nothing to sell except their revealed selves.

Colin Snapp's large photographs depict images of natures twice removed through cameras. TC Studies, an ongoing series of single edition large-scale photographs, are photographs of tilting video camera flip screens. They capture a specific moment anchored in time, their ephemerality frozen, recorded and contained. Depicting multiple levels of viewing, and in turn multiple levels from the source, Snapp accentuates our modern existence, our screen culture and self-mediation ? our detachment from the first-hand experience. Next to these are the smaller IRND series which clearly formalise the objects which aid our detachment. We see the actual Infared Neutral Density lenses used in the making of films, and in this case employed by the artist in the making of his video work, now framed, mounted and behind glass as objects of reverence.


Exhibition view
Art-O-Rama 2015 Marseille
29th August, 2015 — 30th August, 2015 , Marseille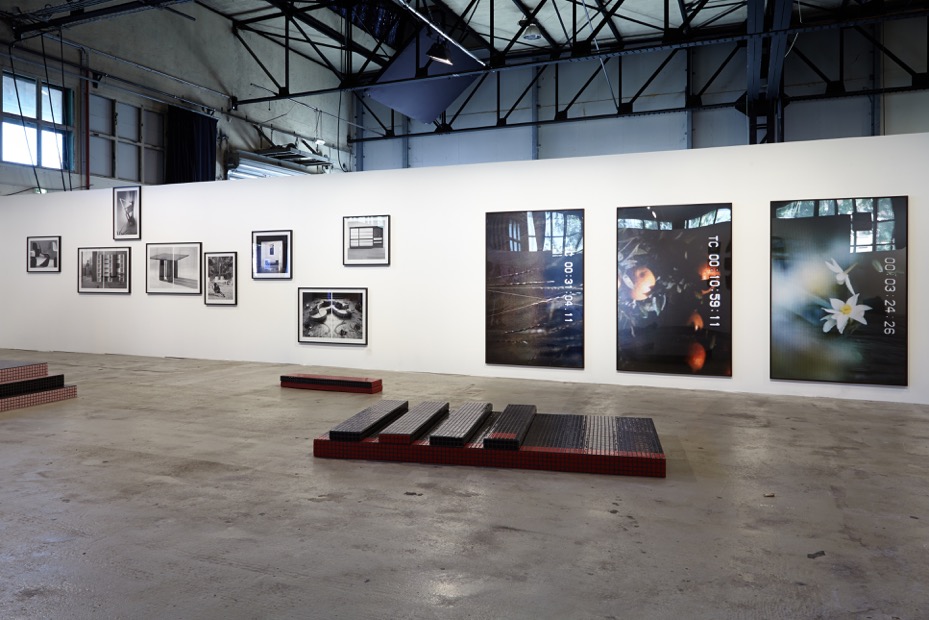 Exhibition view
Art-O-Rama 2015 Marseille
29th August, 2015 — 30th August, 2015 , Marseille